News Events
Connecting for a safer community
The NSW Firearms Registry is enhancing processes for new firearm licence applications, renewal of firearm licences and permits to acquire (PTA) for applicants and pistol clubs.
A number of online services are now available for Firearms Registry customers via the NSW Police Force Community Portal.
The changes see real-time efficiencies for the NSW Firearms Registry, as well as:
Real-time checks against the NSW Police Force licensing system
Explanations throughout the application to guide the customer to accurately answer questions
Back end logic to support customers in making the right selection for the appropriate genuine reason for their licence
A seamless user experience when completing applications, including applicant notifications reducing the need to contact the Firearms Registry
Decrease manual processing for clubs by introducing a digital approval for certifying applicants with Category H PTA applications
Reducing error opportunities by introducing back end validations when completing applications
Quicker turnaround times for compliant applications
The new changes were released on 25 February 2021 and are part of a phased delivery of digital services for the NSW firearms community.
Download the Gun Safe and the Club Confirmation poster for more information.
Sunset of the Firearms and Weapons COVID 19 Regulation
In response to COVID-19 restrictions, the Firearms Amendment (COVID-19) Regulation 2020 and Weapons Prohibition Amendment (COVID-19) Regulation 2020 came into force on 15 April 2020 to assist the NSW firearms and weapons community in managing their responsibilities while COVID-19 (Coronavirus) health orders are in place.
These will expire (sunset) on 15 April 2021.
If you have a licence that has expired and you have been covered by the COVID Regulation, you must renew your licence prior to 15 April 2021 if you wish to continue to be licensed. Instructions on how to do this can be found: https://portal.police.nsw.gov.au/s/online-firearm-applications
If you do not make efforts to renew your licence prior to 15 April 2021, the Firearms Registry will cancel your licence. If you have firearms attached to your licence and you have not renewed your licence, you will no longer have continued authority to hold firearms. This may result in police seizing your firearms. Please be proactive to prevent this from occurring.
If you have renewed your licence but have yet to attend a Service NSW to have your photo taken, please do so as soon as possible. The 12 month extension for this activity will no longer apply beyond 15 April, and will return to the pre-COVID 60 day timeframe.
With regards to club participation requirements, the regulation extended the annual (12 month) compliance period to 24 months. This means that if you were unable to complete your participation requirements in the last 12 months, you have another 12 to do so. However, if you have completed your participation requirements already, you are not required to complete another set of participation requirements.
The COVID regulation was introduced to help firearms licence and weapons permit holders to remain compliant with obligations during a difficult and uncertain time. Now we have increased certainty and are largely free from significant health restrictions preventing movement, the Firearms Registry appreciates your efforts to ensure your licensing and participation obligations are up to date.
If you have any difficulties in complying with the above, please contact the Firearms Registry on 1300 362 562 or firearms@police.nsw.gov.au before 15 April 2021 to discuss your options.
Completion of P650 Declaration –
Unlicensed person shooting on an Approved Range to undertake an approved Firearms Safety Training Course
A new process has been implemented to allow the Firearms Registry to provide applicants the ability to submit an application for a Firearms Permit if they have answered yes to the Question (a) under Section B of the P650 Declaration form - "Have you in NSW or elsewhere been refused or prohibited from holding a firearms licence or permit or had a firearms licence or permit suspended, cancelled or revoked?"
If approved for issue, the permit will authorise a person, in the above circumstance only, to undertake an approved firearms safety course on an approved Range within NSW.
For additional information please go to the frequently asked questions section at www.police.nsw.gov.au/online_services/firearms/clubs/firearms_safety_training_instructor/frequently_asked_questions_on_the_p650_process.
Details on how to fill out the application, including the relevant forms can be found on the website at https://www.police.nsw.gov.au/online_services/firearms/permits/firearms_permits/undertake_a_firearms_safety_training_course.
Interstate Clubs
The Firearms Regulation 2017 (NSW) allows for the NSW Firearms Registry to approve interstate clubs as principal clubs for NSW licence holders. The relevant clause was drafted with the intent to permit NSW firearms licence holders to undertake shooting activities at clubs operating near or on the borders rather than travelling long distances to a NSW club.
The NSW Police Force has no concerns about NSW licence holders joining interstate clubs as associate members or participating in activities at interstate clubs; however, if a licence holder declares an interstate club as their principal club it falls outside of our regulatory jurisdiction for auditing and compliance requirements.
Nothing stops an individual licence holder from belonging to an interstate club in addition to their principal club for ease of access to a range or competition.
The NSW Firearms Registry is currently rolling out a digital platform to manage reporting requirements of clubs and the inclusion of interstate clubs with reporting requirements presents a number of added and significant challenges.
The Firearms Registry has been in consultation with interstate clubs about these issues and has only cancelled approvals of clubs that have agreed they no longer see the need for NSW approval.
If for some reason an interstate club were to disagree with a NSW Firearms Registry decision to cancel their approval, there are appeal mechanisms that can be employed by the club via internal review and external review to the NSW Civil and Administrative Tribunal.
Gel Blasters - Update
Change to Firearms Registry Mailing Address
Firearms Museum Legislation Amendment
Remington Safety Warning and Recall Notice
Commencement of SMS Notifications
Transfer of Paintball Regulation
Zombie Knives Legislative Amendment
Gel Blasters - Definition in NSW
Firearms and Weapons Legislation Amendment Act 2017
New Regulations - Summary of Key Changes Applicable to Firearms Dealers
New Regulations - Exemption - Laser Target Shooting Devices (Imitation Firearms) - Biathlons and Pentathlons
New Regulations - Summary of Key Changes Applicable to Licence/Permit Holders
Transfer of Paintball Regulation
Deloitte Review of NSW Police Force Firearms Registry
Commencement of new Firearms and Weapons Regulations
Transitional Arrangements - Lever Action Shotgun Re-Categorisation
Release of the National Firearms Agreement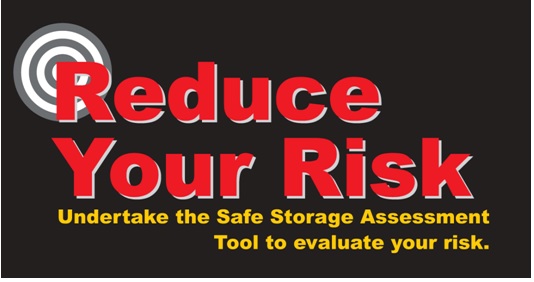 Undertake the Safe Storage Assessment Tool
Prohibited Weapons Permit - Silencer
Information re Importing Silencers
Encryption of Firearms Registry Emails
Changes to the Importation of Firearms & Weapons
Procedural changes recently introduced by the Department of Immigration & Border Protection have streamlined the B709 process for some NSW residents and firearms dealers. Further information is available at -
Licence Holder News & Events