News Events
NSW BUSHFIRE EMERGENCY -
Information for NSW Firearms Licence Holders
The Firearms Registry is working with local police to identify, contact and provide assistance to customers who have been affected by the bushfires across NSW.
In the event a licence holder needs to make alternate safe storage arrangements, the options available include; a Police Station, Firearms Dealer or another Firearms Licence Holder with an approved safe storage facility who holds the same category of Licence. Some firearms clubs may also be able to facilitate the safe storage of firearms.
It is important to note that persons intending to store firearms at a dealer, must be able to produce their firearms licence and current registration certificate for the firearm/s that are to be stored.
Customers are reminded of the importance and legislative requirement to notify the Firearms Registry of any changes to personal details, including residential, postal, safe storage and contact information. Notification specific to safe storage must be made in writing within 14 days either by:
Affected customers may also contact the Firearms Registry Customer Service Line on 1300 362 562 (9:00am - 4:00pm Monday to Friday) or your local Police for advice.
What's New?
Gel Blasters - Update
Change to Firearms Registry Mailing Address
Firearms Museum Legislation Amendment
Remington Safety Warning and Recall Notice
Commencement of SMS Notifications
Transfer of Paintball Regulation
Zombie Knives Legislative Amendment
Gel Blasters - Definition in NSW
Commencement of Online Applications - New Firearms Licence (Individual) & Business Firearms Licence
Commencement of Online Applications - Permit to Acquire (PTA) & Reapplication for a Firearms Licence
Firearms and Weapons Legislation Amendment Act 2017
New Regulations - Summary of Key Changes Applicable to Firearms Dealers
New Regulations - Exemption - Laser Target Shooting Devices (Imitation Firearms) - Biathlons and Pentathlons
New Regulations - Summary of Key Changes Applicable to Licence/Permit Holders
Transfer of Paintball Regulation
Deloitte Review of NSW Police Force Firearms Registry
Commencement of new Firearms and Weapons Regulations
Transitional Arrangements - Lever Action Shotgun Re-Categorisation
Release of the National Firearms Agreement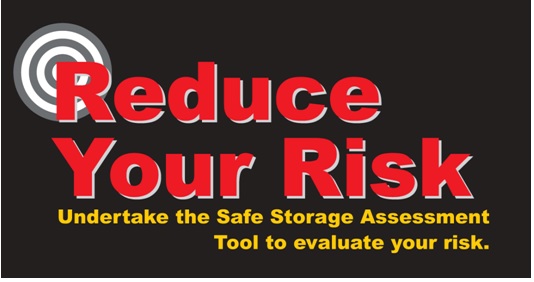 Undertake the Safe Storage Assessment Tool
Prohibited Weapons Permit - Silencer
Information re Importing Silencers
Encryption of Firearms Registry Emails
Changes to the Importation of Firearms & Weapons
Procedural changes recently introduced by the Department of Immigration & Border Protection have streamlined the B709 process for some NSW residents and firearms dealers. Further information is available at -
Licence Holder News & Events