There are numerous options available to support you regardless of what stage in your rehabilitation you are at. Transitioning officers generally require support in line with one of the following pathways:
Wellness

Individuals who remain quite symptomatic and require ongoing assistance in the form of treatment and support.

Transition Support

Individuals who are doing ok but are unsure about their options upon leaving NSWPF.

EML can arrange recognition of prior learning and training courses to build upon your existing skills.

Contact your Case Manager who will talk you through the services best suited to your needs.

Career Development

Individuals who have a good idea about what they want to do next and just need some help with things like formalising qualifications, resume writing and applying for jobs.
We have worked hard to identify quality support services that are fit for purpose regardless of which pathway you feel you are on. Please take the time to review the information provided below and speak to your EML Case Manager for more information.
Your Injury Management Advisor or EML Case Manager can assist you with a range of services depending on your needs through this time, offering a range of the following services:
Wellness
Health & Wellbeing Programs
Exercise programs
Family support and education
Mentor support
Transition Support
Recognise transferrable skills
Recognition of Prior Learning
Build on skills through education and training
Career Development
Career planning and mapping
Career Coaching
Building resilience
Build on confidence and skills to be job ready
Wellness

Wellbeing Workshop
Holistic Health & Wellbeing
Former Police & their families
Learn to move beyond trauma
Sensitive to Police needs
Mentor
Trusted advisors with lived experience
Former Police Officers who are trained mentors based across the state
For further information:

Active Wellbeing Program
Assigned a Wellbeing Specialist
Taking first steps to return to health at home and in the community
Develop a wellness action plan tailored to needs and wants
Working with their treaters
For further information: Prestige Health Services Australia - Active Wellbeing Program Brochure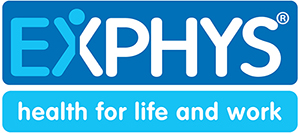 EXPHYS® Mental Wellbeing Program
Experienced, mental health exercise physiologists
Flexible, convenient and comfortable environment – home, outdoor, park, gymnasium, or pool
Unlock the natural medicine cabinet of the brain
Focus on the holistic physical and mental wellbeing interlink
Build confidence to achieve your meaningful health and life goals
Integrate elements of diet, sleep, mindfulness – based off your preferences
We collaborate with other members of your support team
Digital telehealth services are also available
For further information: https://www.exphys.com.au/mental-health/

Activity Based Prescription Program
Designed to help people suffering from chronic & mental health injuries
Encourage to become participants in their lives
Evidence based strategies
Biopsychosocial model
For further information: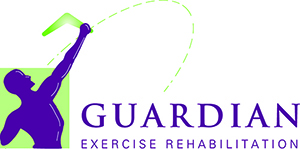 Exercise Rehabilitation
Guardian are a team of vibrant professionals with the utmost standard of care delivered to all clientele, and an unwavering level of exceptional service provided to all customers and stakeholders.
Guardian Exercise Rehabilitation provides prescription of therapeutic exercise and is a very keen believer-in community-based exercise-rehabilitation to ensure independence and convenience in completion during programming, and autonomy into the long-term - ultimately ensuring durability with outcomes and self-efficacy for clients.
Guardian abides by the five principles outlined in the Clinical Framework for the Delivery of Health Services:
Measure and demonstrate the effectiveness of treatment
Adopt a biopsychosocial approach
Empower the injured person to manage their injury
Implement goals focused on optimising function, participation and return to work
Base treatment on best available research evidence
For further information: Guardian Exercise Rehabilitation - National Brochure

Family Support
Supporting children whose parents are suffering with mental illness
Education on parent's injury
Provides children with a support network
For further information: https://kookaburrakids.org.au/

CLET - RTO #31254
Recognition of Prior Learning (RPL)
Outlines qualifications mapped to the ranks within Police to assists with transferable skills
Qualifications can be provided prior to last date of service
Provides confidence & clear vocational options
See how the College for Law, Education and Training (CLET) can assist you with converting your work history into qualifications.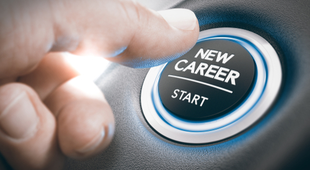 Learn more about CLET's RPL process and how it helps police transition with more confidence.
For further information: https://www.clet.edu.au/

Career Confidence Workshop
Develop greater understanding of yourself and circumstance.
Learn how to move beyond the traumas.
Build your self-confidence and coping skills.
Gain insights and move forward with life.
Achieve personal and practical tools to find a new career.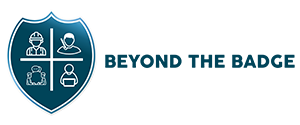 Career Transition Program
Facilitated by Former Police Officers
4-day practical preparation
Resume, job interview preparation
Network with leading Australian based companies
Prepare for your first 6 weeks at work
Ongoing mentor support
For further information: https://beyondthebadge.com.au/

Career Transition and Development Services
Career assessment, guiding and coaching
Professionally written resumes, cover letters and LinkedIn profiles
Job application support - addressing key selection criteria and written capability statements
Interview coaching and preparation
Job search strategies and job seeking support
Psych testing preparation
For further information: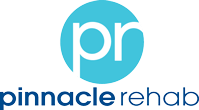 Pinnacle Rehab - Health at Home
Health at Home is a program designed to offer support following an inpatient stay in hospital. The aim of the program is to make sure that when discharged from hospital, the right support is provided to ensure everything needed is available to allow you to return to health, return to life and engage back in your community.
Our experienced Health at Home consultants engage with you, and your treatment team, to understand all the goals of discharge.
Support provided to you and your support network, in ensuring the goals are achievable and understanding the individual needs.
Collaborative support through treatment team, engaging you and your chosen support network.
Development of a Discharge Action Plan to ensure a clear pathway for your return home and back to health.
Weekly support to encourage returning to health at home, and encouraging development of personal routine and engagement in the community.
For further information: