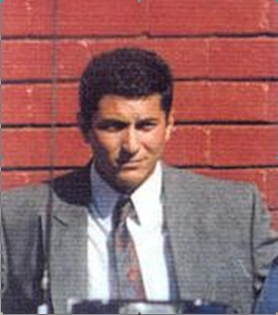 Full Name: James DALAMANGAS
Date Of Birth: 12/10/1970
Gender Male
Reward: $200,000
Wanted For: Wanted in relation to murder offences.
A $200,000 reward is available for information which may lead to the arrest of this person. The community is encouraged to provide any information which may assist police in locating this person.
Do not approach this person direct but provide any information to Crime Stoppers 1800 333 000 or contact Triple Zero (000) if the person is sighted.
Have you seen this person?
Never approach, contact or attempt to apprehend a wanted person. If you sight or are aware of the whereabouts of a wanted person you should telephone:
Crime Stoppers 1800 333 000, Triple Zero (000) or your local police station. Alternatively you can report online.
Last updated: 09 Aug 2011
Most Wanted Persons