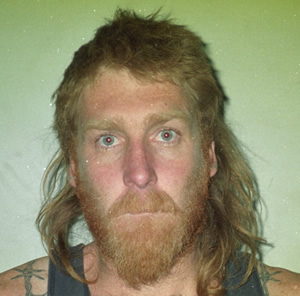 Full Name: Brady HAMILTON
Date Of Birth: 18/3/1968
Gender Male
Build: Medium
Eyes: Blue/grey
Hair: Red/ginger
Height: 185cm
Appearance: Caucasian
Skin Tone: Fair complexion
Wanted For: In relation to the 1999 bashing murder of a man at Erskine Park.
Distinguishing features: Heavily tattooed chest.
A warrant was issued for his arrest in 2001.
Have you seen this person?
Never approach, contact or attempt to apprehend a wanted person. If you sight or are aware of the whereabouts of a wanted person you should telephone:
Crime Stoppers 1800 333 000, Triple Zero (000) or your local police station. Alternatively you can report online.
Last updated: 09 Aug 2011
Most Wanted Persons