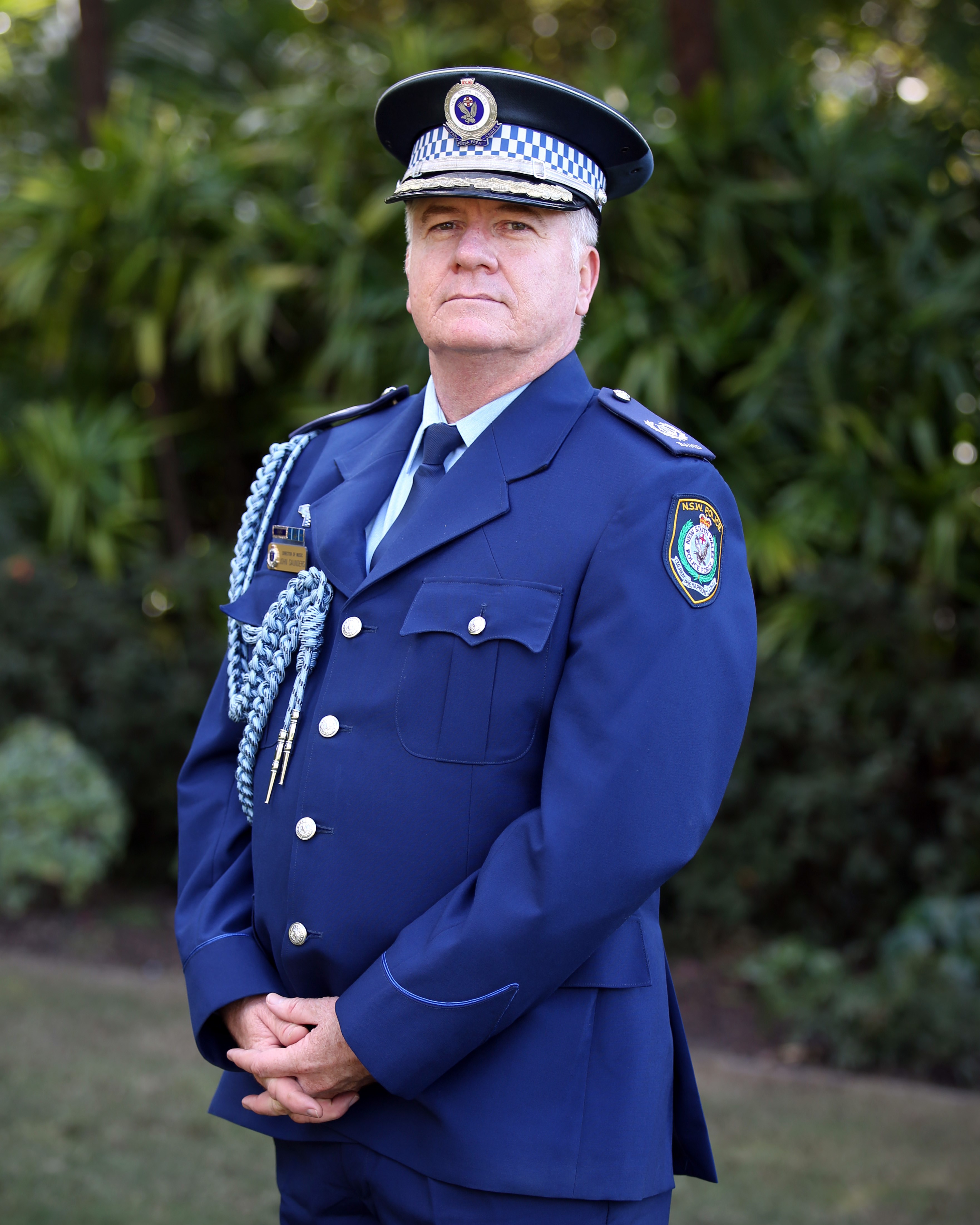 .
Director of Music John Saunders joined the NSW Police Band on March 7th of 1988 as a Special Constable Musician specialising in the Euphonium and Trombone. He worked as the engagements officer for the band from 1999-2002 and then as the assistant conductor, until his full appointment as Police Band Director of Music in 2005.
John was the Australian National Euphonium champion in both 1986 and 1988 and he has been awarded the NSW State Euphonium Champion more than eight times. He earned his Licentiate diploma in 1998 and was winner of the prestigious Ern Keller Memorial Trophy 1998.
The Director of Music received his medal of 25 years of service to the police in 2016.
Born into a musical family, John took piano lessons from his father Jack from the age of three and began playing brass instruments at the age of nine, again taking tuition from his father.
On the Euphonium and Baritone, he was a member of every Australia Brass and National Australia Brass course from 1995 - 2016 and he has been mentored by the highly esteemed Professor David King. In 2005 John was named as musical director for Eastern Australian Brass, and toured France and Belgium in this role.
John is a founding member of the Warringah Concert Brass, which was formed by his father in 1979. He became the Musical Director there in 1999 and has achieved many successes at both State and National levels. In this position he provides mentorship to many amateur & up and coming musicians of all standards, a responsibility that John finds both valuable and rewarding.
John continues his teaching of brass instruments to people of a wide range of ages and abilities. He recently entered the world of adjudication and has acted in this role at the NSW and WA State Band and Solo Championships, as well as in the City of Sydney Eisteddfod Brass Solo and School Band sections.