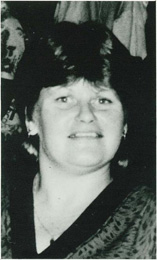 Cheryl Anne Burchell
Police from the Northern Region Unsolved Homicide Team are re-appealing for information into the death of a woman at Carrington in 1987.
Strike Force Toolong comprises detectives from the State Crime Command's Northern Region Unsolved Homicide Team and was established to investigate the woman's death.
The body of Cheryl Anne Burchell was located about 9.00am on the 23 April, 1987, adjacent to the northern bank of Throsby Creek at Carrington near Pat Jordan Oval.
Ms Burchell was last seen alive on Maitland Road at Tighes Hill about 10.00pm on the 22 April 1987.
Exhibits located at the scene have been forensically re-examined utilising advancements in forensic technology.
As a result, the case has been reopened and detectives now believe the offender may have been known to the victim.
Strike Force Toolong detectives are currently re-appealing to anyone who may have information about the movements of Ms Burchell prior to her death, or anyone with information about the circumstances of her death.
A reward of $50,000 is currently on offer to anyone with information that can lead to the arrest and conviction of an offender.
Anyone with information about the case is urged to contact Strike Force Toolong investigators via Crime Stoppers on 1800 333 000.
---
Do you have information that can help police with this case?
Any information you have about this is worth giving to police, no matter how small or insignificant it may seem.
You can provide information to police via any of the methods below:
Any information provided will be treated in the strictest confidence.
Your help may give police the clue they need to close this case and provide some comfort for the families of victims.
How to claim your reward
Contact Crime Stoppers or your local Police Station.
Identify yourself and indicate you have information about a crime and that you wish to claim a reward.
You will then be put in contact with a police officer involved in the investigation of that case.