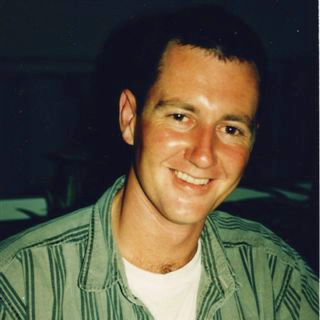 Paul Louis Summers
The NSW Government, together with the NSW Police Force, has increased the reward to $500,000 for information regarding the murder of Paul Summers more than two decades ago.
About 3.50am on Wednesday 22 September 1999, a number of shots were fired into the front of the Gosford Chapter club house of the Rebels outlaw motorcycle gang (OMCG) at Yandina Road, West Gosford.
Three of the bullets struck and killed Paul Summers – then aged 31 – while he was asleep on a lounge inside the club house.
Other members of the Rebels OMCG were inside at the time of the shooting but were uninjured.
Detectives from the State Crime Command's Homicide Squad established Strike Force Phillack to investigate the circumstances surrounding Mr Summers' death.
In 2001, a Coronial Inquest found that Mr Summers had been fatally shot by an unknown person or persons.
In 2003, the NSW Government announced a $100,000 reward for information relating to his death.
Despite extensive investigations, no one has been charged in relation to Mr Summers' death.
As inquiries continue, police are renewing their appeal to the community to come forward with any information that may assist detectives with their investigations.
Minister for Police and Emergency Services, David Elliott, said he hopes the increase in the NSW Government incentive will encourage anyone with information to come forward.
"Mr Summers' family has spent more than 20 years searching for answers and the NSW Government hopes that the increase in this reward will encourage those who know what happened to Paul to speak up," Mr Elliott said.
"I would urge anyone who is holding onto information about this case to come forward and assist police, before they come knocking on your door."
Homicide Squad Commander, Detective Superintendent Danny Doherty, said that there are people in the community who were there on that night and who know what happened.
"Investigations since 1999 have been hampered by the nature and location of the incident being linked to the outlaw motorcycle gang network," Det Supt Doherty said.
"We know there are people who haven't provided police with the whole story. Now, after more than 20 years, it is time for those individuals to come forward.
"As inquiries continue, police have conducted a full review of all evidence obtained during the investigation including all forensic evidence and witness statements," Det Supt Doherty said.
Paul's mother, Mrs Robyn Shelley, said she hoped the increased reward may bring new leads for investigators to finally provide justice for her son.
"Paul was a much-loved son and brother and an extremely talented musician, who was planning to pursue his dream of starting a full-time music career when his life was cut short," Mrs Shelley said.
"After more than 20 years of indescribable pain, we are hoping that someone will come forward and help identify those responsible for Paul's death.
"Our family simply cannot rest until we have the answers that we need to finally see justice served for Paul," Mrs Shelley said.
Anyone with information that may assist Strike Force Phillack detectives is urged to contact Crime Stoppers: 1800 333 000 or https://nsw.crimestoppers.com.au. Information is treated in strict confidence. The public is reminded not to report information via NSW Police social media pages.
---
Do you have information that can help police with this case?
Any information you have about this is worth giving to police, no matter how small or insignificant it may seem.
You can provide information to police via any of the methods below:
Any information provided will be treated in the strictest confidence.
Your help may give police the clue they need to close this case and provide some comfort for the families of victims.
How to claim your reward
Contact Crime Stoppers or your local Police Station.
Identify yourself and indicate you have information about a crime and that you wish to claim a reward.
You will then be put in contact with a police officer involved in the investigation of that case.