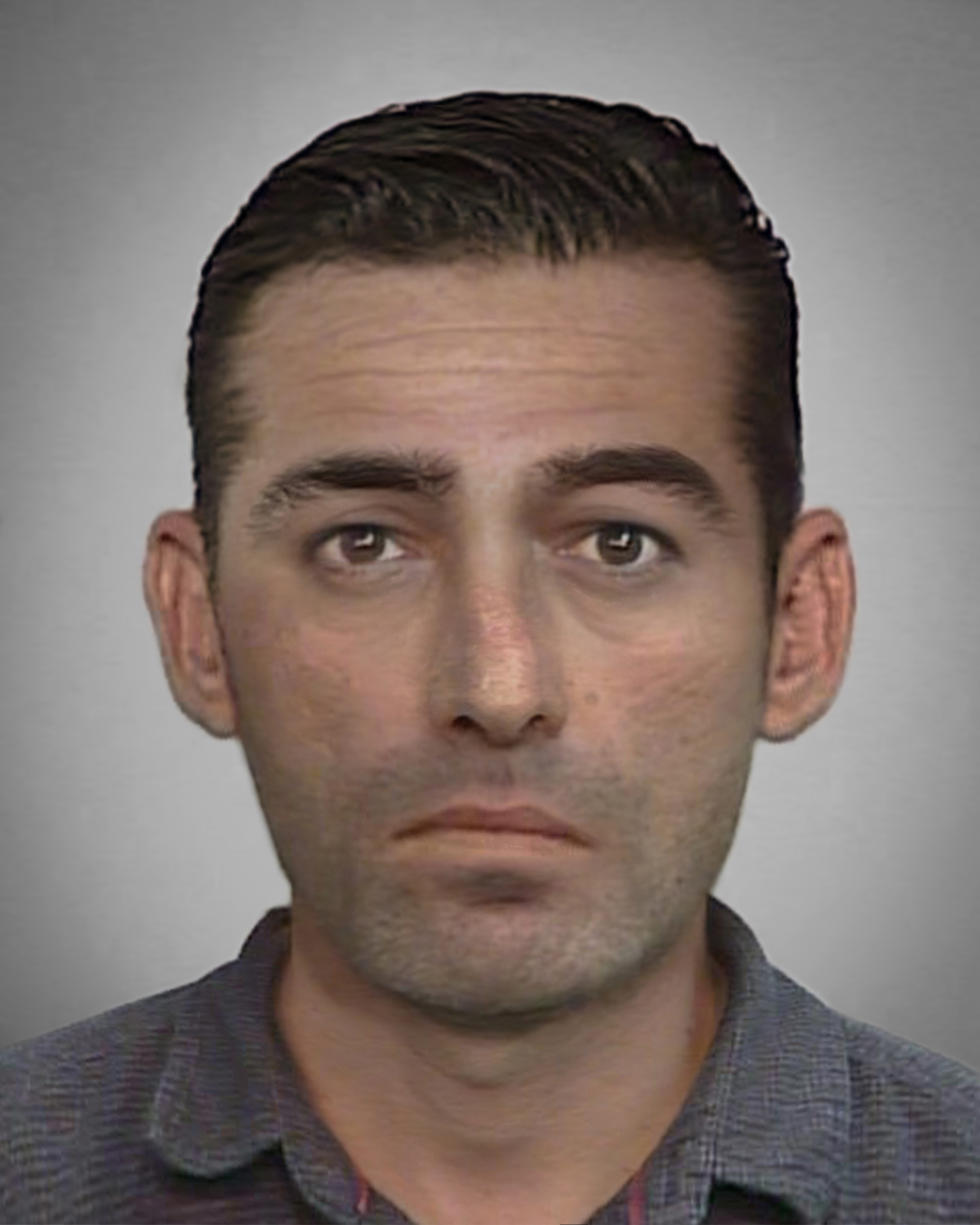 A $500,000 NSW Government reward has been announced with the release of a digital forensic facial reconstruction to help Unsolved Homicide Unit (UHU) detectives solve the suspected murder 25 years ago of a man whose identity remains a mystery.
About 11.30am on Friday 21 February 1997, a man and woman stopped at a public rest area on the southern side of the Hume Highway at Penrose, near Marulan, where they noticed a body submerged at the river's edge.
Local police attended and recovered the body of a man who had been decapitated at the base of the neck.
A crime scene was established and examined by specialist forensic officers, and an investigation was commenced.
On Monday 31 March 1997, police were told four fishermen had located a shopping bag containing a human head in Salt Pan Creek, Padstow, about a month earlier.
The head was retrieved by police and was later confirmed as a match to the remains discovered at Penrose.
The man's remains and other items were subjected to extensive forensic examinations before a forensic sculptor from Melbourne University created a plaster recreation of the man's face, which was displayed as part of a public appeal for information later that year.
Despite exhaustive inquiries, which involved law-enforcement agencies around the world, the man has never been identified.
In 1999, an inquest by the NSW Coroner found that the man had died by strangulation by a person or persons unknown on or about Thursday 20 February 1997.
Since that time, further inquiries by the UHU involving fingerprint and familial DNA analysis have been unsuccessful, and an updated reconstruction of the man's face has now been created by the NSW Police Facial Recognition Unit to assist with inquiries.
To support ongoing police investigations, the NSW Government has announced a $500,000 reward for information which leads to the identification of the man and/or those responsible for his murder.
Deputy Premier and Minister for Police Paul Toole said the modern technology that police use in this day and age can lead to unsolved crimes finally being resolved.
"While this is a particularly gruesome crime that occurred decades ago, police believe their questions can still be answered by someone in our community," Mr Toole said.
"This investigation has involved some truly remarkable work by the NSW Police Facial Recognition Unit to help identify this man.
"I'd encourage anyone with even the smallest piece of information to reach out to police."
Homicide Squad Commander, Detective Superintendent Danny Doherty, said advances in technology have enabled a new profile of the man's face to be developed to a very high accuracy.
"The technology used in this reconstruction is able to recreate the likeness of what the deceased man would've looked like at the time to an incredibly high standard," Det Supt Doherty said.
"We have also issued a photo of a distinct letter 'A' style tattoo found on the man's upper-right arm in the hope someone may recognise him.
"He was murdered in a particularly gruesome fashion and his naked body was left in a river on the side of a highway, his head decapitated.
"This brutal crime has remained a mystery for a significant period of time and anyone who can help solve it may receive $500,000 for their efforts, so please come forward," Det Supt Doherty said.
Anyone with information that may assist Unsolved Homicide Squad investigators is urged to contact Crime Stoppers: 1800 333 000 or https://nsw.crimestoppers.com.au. Information is treated in strict confidence. The public is reminded not to report information via NSW Police social media pages.