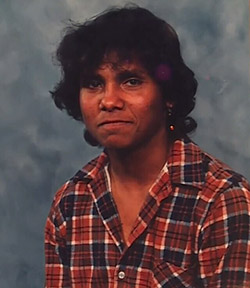 Police are renewing their appeal for information on the 30-year anniversary of the death of a Tamworth teenager, as the NSW Government announces a reward of up to $500,000 for information.
The body of 17-year-old Mark Anthony Haines was found on train tracks outside of Tamworth on Saturday 16 January 1988.
Local police investigated the circumstances surrounding the death at the time, later subject to Coronial inquiries, which returned an open finding.
Detectives from Oxley Local Area Command are continuing their inquiries into Mark's death under Strike Force Puno, in both New South Wales and Queensland.
Oxley Local Area Commander, Acting Superintendent Jeffrey Budd believes there are people out there who know what happened to Mark.
"Today's announcement demonstrates the NSW Government's commitment to providing the NSW Police Force with everything that might be required to bring answers to families impacted by unsolved crimes," A/Supt Budd said.
"We have received some useful information and support from members of the public on this investigation. Yet we believe there are still people who know exactly what happened to Mark but are either afraid, or unwilling, to share that information with police.
"Mark's family has been suffering for 30 years, caught in a state of ongoing uncertainty about their beloved relative. After three decades, his family are desperate for closure at the very least - and they deserve that.
"If you have information that may help detectives with information surrounding the circumstances of Mark's death, please do the right thing and call Crime Stoppers on 1800 333 000," Acting Superintendent Jeffrey Budd said.
---
Do you have information that can help police with this case?
Any information you have about this is worth giving to police, no matter how small or insignificant it may seem.
You can provide information to police via any of the methods below:
Any information provided will be treated in the strictest confidence.
Your help may give police the clue they need to close this case and provide some comfort for the families of victims.
How to claim your reward
Contact Crime Stoppers or your local Police Station.
Identify yourself and indicate you have information about a crime and that you wish to claim a reward.
You will then be put in contact with a police officer involved in the investigation of that case.