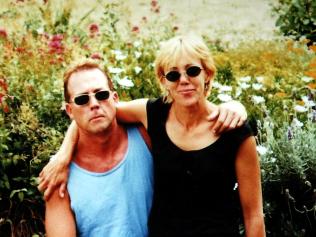 Robert Pashkuss and Stacey McMaugh
The NSW Government has increased the reward for information relating to the 2008 murder of a man and woman at Lake Macquarie to $250,000, as the matter resumes at Coronial Inquest.
The bodies of Robert Pashkuss, 50, and Stacey McMaugh, 41, were located inside a home at Macquarie Grove, Caves Beach, about midday on Sunday 6 January 2008, by Ms McMaugh's teenage son.
Their deaths were deemed to be suspicious and the NSW Homicide Squad, together with Lake Macquarie Local Area Command, established Strike Force Chuter to investigate.
Strike Force detectives followed a number of lines of inquiry, however no person was arrested and a reward of $100,000 was announced by the NSW Government in October 2009.
Despite following extensive investigations, the crime remains unsolved.
The matter is the subject of a Coronial Inquest before the Deputy State Coroner which is scheduled to resume today (Thursday 1 December 2016), at Newcastle. Previous hearings have been conducted in March and June this year.
The NSW Government has today (Thursday 1 December 2016), announced they have increased the reward from $100,000 to $250,000.
Minister for Justice and Police Troy Grant said the announcement is part of an ongoing commitment to providing the NSW Police Force with the resources they need to bring closure to families.
"The families of Mr Pashkuss and Ms McMaugh have been suffering for almost a decade, and their families deserve to see their killers brought to justice," Mr Grant said.
"Detectives are continuing to pursue the answers and doing everything they can to put those involved before the court.
"We hope this increased reward of $250,000 might result in a breakthrough and help detectives put the final pieces in the puzzle," Mr Grant said.
Strike Force Chuter detectives continue to following lines of inquiry, and Detective Chief Inspector Mark Newham welcomed the increase of the Government reward.
"We have been working tirelessly to solve this case, and hoping the information from the Coronial Inquest may refresh someone's memory of the events of that night," Det Ch Insp Newham said.
"And we know there are people who know what happened to Mr Pashkuss and Ms McMaugh, so an increase of the reward to $250,000 might be the motivation for them to get in touch with us.
"The team is committed to getting to the bottom of this case and bringing those responsible to justice, but we won't be able to do it without assistance from the public.
"If you have any information that may help us find and catch the people responsible for their death, please do the right thing and call Crime Stoppers on 1800 333 000," Det Ch Insp Newham said.
Detectives are reminding any person with information about the case that it's not too late to contact police.
The reward of up to $250,000 is available for information leading to the arrest and conviction of the person or people responsible for the murders of Mr Pashkuss and Ms McMaugh.
Police are urging anyone with information in relation to this incident to call Crime Stoppers on 1800 333 000 or use the Crime Stoppers online reporting page: https://nsw.crimestoppers.com.au/ Information you provide will be treated in the strictest of confidence. We remind people they should not report crime information via our social media pages.
---
Do you have information that can help police with this case?
Any information you have about this is worth giving to police, no matter how small or insignificant it may seem.
You can provide information to police via any of the methods below:
Any information provided will be treated in the strictest confidence.
Your help may give police the clue they need to close this case and provide some comfort for the families of victims.
How to claim your reward
Contact Crime Stoppers or your local Police Station.
Identify yourself and indicate you have information about a crime and that you wish to claim a reward.
You will then be put in contact with a police officer involved in the investigation of that case.