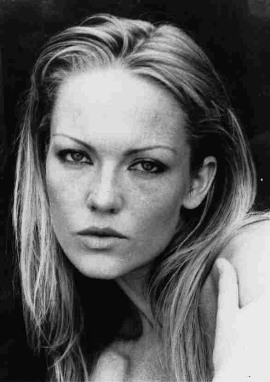 Revelle Balmain
$250,000 is being offered by the NSW Government for information which leads to the arrest and conviction of the person/s responsible for the death of model Revelle Balmain, at Kingsford in 1994.
Acting NSW Police Minister Kristina Keneally today announced the reward for information to solve the case had been lifted from $100,000 to $250,000.
"The reward will be posted on the new Police rewards website, which is accessed through the NSW Police Force site, www.police.nsw.gov.au" Ms Keneally said.
"It's believed Ms Balmain, a 22 year old model, was in the company of a man on the night she disappeared on Saturday, 5 November 1994.
"She was a strikingly beautiful woman who might have been noticed by someone who was near Kingsford's Red Tomato Inn on that night.
"While the body of Ms Balmain has never been found, the NSW Coroner believes she was the victim of a homicide.
"This young woman had her whole life ahead of her before meeting this awful fate."
Ms Keneally said the family of Revelle Balmain had obviously been devastated by their loss and police remained puzzled by the case.
"Strikeforce Aramac was established to look into the cold case and they need help with new information to bring to justice the person/s responsible for this heinous crime," Ms Keneally said.
"Ms Balmain's family deserve justice and it is in the public interest that the person/s responsible are arrested and convicted.
"I can only imagine the grief suffered by Ms Balmain's family over the past 13 years, and I just hope that this $250,000 reward can produce results for police.
"Anyone with information should contact the free call Crime Stoppers hotline on 1800 333 000, if someone does not wish to claim the reward they can give information anonymously.
"The slightest piece of evidence could crack this case."
Click here for more information on Revelle Balmain on the NSW Police Force Missing Persons Enquiry System.
---
Do you have information that can help police with this case?
Any information you have about this is worth giving to police, no matter how small or insignificant it may seem.
You can provide information to police via any of the methods below:
Any information provided will be treated in the strictest confidence.
Your help may give police the clue they need to close this case and provide some comfort for the families of victims.
How to claim your reward
Contact Crime Stoppers or your local Police Station.
Identify yourself and indicate you have information about a crime and that you wish to claim a reward.
You will then be put in contact with a police officer involved in the investigation of that case.