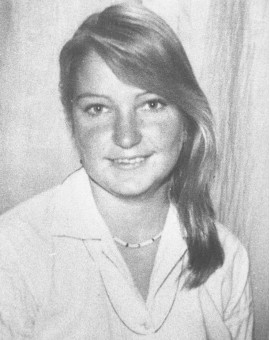 Trudie Adams
Homicide Squad detectives investigating the suspected murder of a teenager 30 years ago have today welcomed a $250,000 reward which has been put up by the NSW Government.
Strike Force Keldie has been established by the Unsolved Homicide Team to carry out further inquiries into the disappearance of Trudie Adams.
Homicide Squad Commander, Detective Superintendent Geoff Beresford, said the case is among more than 190 allocated for further investigation by the Team.
"The disappearance and suspected murder of Trudie Adams impacted deeply on the northern beaches community.
"Tragically, Trudie's mother has since passed away without knowing her daughter's fate or seeing anyone brought to justice," Detective Superintendent Beresford said.
Trudie was only 18 and had been at a dance with her boyfriend at the Newport surf lifesaving club on the evening of 24 June 1978.
She left the dance alone and it is believed her intention was to hitch-hike home. Trudie was last seen getting into a light-coloured 1977-model Holden panel van on Barrenjoey Road in the early hours of 25 June 1978.
Her parents and boyfriend reported her missing later that day after she failed to arrive home.
"It is our belief she was kidnapped by two males and murdered," Detective Superintendent Beresford said.
At the time of Trudie's disappearance, extensive searches were conducted unsuccessfully of the dense bushland of the Ku-ring-gai Chase National Park.
Following Trudie's disappearance a number of young women came forward to report being abducted and violently sexually assaulted in Ku-ring-gai Chase National Park. The incidents occurred between 1971 and 1978 and involved females aged between 14 and 20.
Strong links have been established by detectives between the sexual assaults and Trudie's disappearance.
"As a result of our inquiries, we believe Trudie's abduction was sexually-motivated.
"Furthermore, we suspect there are more victims of these two sexual predators who have not previously come forward to police. Support is available to these women, who we are encouraging to contact strike Force Keldie detectives. Their information, despite the passage of time, might be crucial to helping us charge those responsible in this case," he said.
"Unsolved Homicide Team detectives have already carried out numerous inquiries since this case was reviewed and allocated for further investigation.
"In particular, Strike Force Keldie detectives are making inquiries in Queensland, Victoria and New Zealand, as well as in New South Wales. As a result of these investigations detectives are following strong lines of inquiry.
"Thirty years may have passed, but we are determined to provide this family with the answers which will give them some sense of closure," Detective Superintendent Beresford said.
The NSW Government has put up a $250,000 reward for anyone who provides information that leads to the arrest and conviction of the person/s responsible for Trudie's suspected death.
Members of the public can provide information to Strike Force Keldie detectives by contacting their nearest police station or Crime Stoppers on 1800 333 000.
Callers can remain anonymous and information will be treated in the strictest confidence.
---
Do you have information that can help police with this case?
Any information you have about this is worth giving to police, no matter how small or insignificant it may seem.
You can provide information to police via any of the methods below:
Any information provided will be treated in the strictest confidence.
Your help may give police the clue they need to close this case and provide some comfort for the families of victims.
How to claim your reward
Contact Crime Stoppers or your local Police Station.
Identify yourself and indicate you have information about a crime and that you wish to claim a reward.
You will then be put in contact with a police officer involved in the investigation of that case.