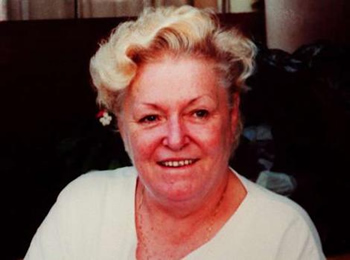 Pauline Gillard
A $250,000 reward is on offer for information leading to the arrest and conviction of those responsible for the 1997 murder of Pauline Gillard.
Ms Gillard, 57, died after receiving numerous gunshot wounds at her Balmain home on 18 September, 1997.
The Government originally posted a reward of $100,000 in 2002 for information on the murder which did not result in sufficient evidence to lead to a conviction.
A 2005 inquest into Ms Gillard's death resulted in an open finding.
The allocation of this reward will be at the sole discretion of the Commissioner of Police.
---
Do you have information that can help police with this case?
Any information you have about this is worth giving to police, no matter how small or insignificant it may seem.
You can provide information to police via any of the methods below:
Any information provided will be treated in the strictest confidence.
Your help may give police the clue they need to close this case and provide some comfort for the families of victims.
How to claim your reward
Contact Crime Stoppers or your local Police Station.
Identify yourself and indicate you have information about a crime and that you wish to claim a reward.
You will then be put in contact with a police officer involved in the investigation of that case.