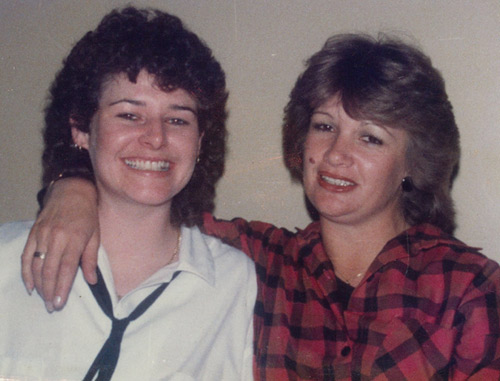 A $200,000 reward is on offer for information leading to the arrest and conviction of those responsible for the 1987 deaths of Catherine Holmes and Georgina Watmore in Cowra.Minister for Police Michael Daley approved the substantial NSW Government reward following extensive investigations over the past 23 years.
On the 14th April 1987, 28 year old mother-of-two Catherine Holmes held a small party at her home, which her 24 year old colleague and friend Georgina Watmore attended.It is believed that they were bludgeoned to death with an unknown weapon after the party ended in the early hours of April 15th.
The two women, who worked together at the Edgell cannery, were discovered the next day by a friend and neighbour when they failed to attend work.
Mr Daley said the police investigation at the time was thorough, with police speaking to over 1200 people both in NSW and interstate as part of the investigation.
"In May 1987 a $50,000 reward was posted by the NSW Government, as well as the offer of a free pardon to any accomplice who did not commit the crime who provided information."Unfortunately, these inquiries could not identify a clear suspect."Strike Force Alister was formed in March 2009. The NSW Police Behavioural Science Team has been extensively consulted regarding analysis of the crime scene behaviours, and the capabilities and likely characteristics of the offender.
"Both women's families have spent the last quarter of a century wondering what happened to their loved one."
"They deserve closure and the person or persons responsible deserve to be behind bars."Georgina's brother David Booth welcomed the substantial reward offer and urged those who knew something to contact Crime Stoppers on 1800 333 000.
"There is someone out there who has information about my sister's death," he said."Unfortunately, their conscience has not been enough to get them to contact police.
"I hope that this reward is enough to change their mind, and to give my family and CatherineÏ's some answers as to what happened that night," Mr Booth said.
Detective Senior Constable Matt Packham of the Unsolved Homicide Squad said the double murder remained a blight on the Cowra community.
"The murder of Cathy Holmes and Georgina Watmore remains the subject of much speculation, innuendo and gossip within the township, contributing to the heartache and grief of the family and friends of the girls," he said.
"We will continue to knock on doors, speaking to people, pursuing persons of interest and lines of enquiry, until this matter is resolved."