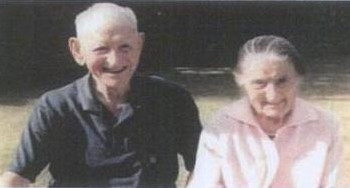 Anthony and Frances Perish
The NSW Government will pay a $200,000 reward for anyone who can provide information leading to the arrest and conviction of the person or persons responsible for the murders of Anthony and Frances Perish.
Around 14 June, 1993, 91-year-old Mr Perish was fatally shot once in the chest and his 93-year-old wife suffered a single fatal gunshot wound to the back inside their Leppington home.
It is hoped that the reward - which doubles an earlier offer - may help catch the person responsible for the brutal slaying of the retired married couple.
Police are determined to see the person or persons responsible for these senseless killings being brought to justice.
Despite two investigations by Homicide Detectives, all avenues of inquiry have been exhausted and the murders remain unsolved.
An initial Government reward of $100,000 was offered in 1994, but was only valid for a 12-month period. A subsequent reward of $100,000 was offered in 2001 and remains current.
In June 2005 an inquest into the deaths was carried out by the Deputy State Coroner who recommended increasing the reward.
The urgent assistance and co-operation of the public is especially sought in this matter.
The allocation of this reward will be at the sole discretion of the Commissioner of Police.
---
Do you have information that can help police with this case?
Any information you have about this is worth giving to police, no matter how small or insignificant it may seem.
You can provide information to police via any of the methods below:
Any information provided will be treated in the strictest confidence.
Your help may give police the clue they need to close this case and provide some comfort for the families of victims.
How to claim your reward
Contact Crime Stoppers or your local Police Station.
Identify yourself and indicate you have information about a crime and that you wish to claim a reward.
You will then be put in contact with a police officer involved in the investigation of that case.