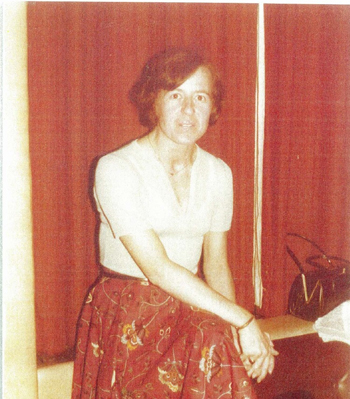 Detectives from the Northern Region Unsolved Homicide Team at Newcastle have welcomed the NSW Government's reward of $150,000 for information that helps solve the murder of Elizabeth 'Betty' Dixon more than 30 years ago.
The body of Ms Dixon, 31, was located inside her car in bushland at Ashtonfield on Tuesday 6 April 1982.
Ms Dixon had suffered numerous stab wounds and subsequent medical examinations revealed she had died sometime between Saturday 3 and Tuesday 6 April 1982. The murder weapon has never been recovered.
At the time of her death, Ms Dixon was employed as a receptionist with a mining company in the Hunter Region and was known for being an avid squash player.
Detectives are continuing inquiries into Ms Dixon's murder under Strike Force Wickfield.
Detective Sergeant Stephen Davis from the Unsolved Homicide Team said this was a brutal murder, with the level of violence shocking investigators, as well as the local community in general.
"We are of the belief that the offender knew Ms Dixon, either through a direct association or by living close to her around the time of the murder," Det Sgt Davis said.
"Detectives also believe that the level of violence shown could be indicative of a person who has anger control issues. The binding of the hands may indicate a need for control. The offender may be someone who is reluctant to engage within the general community and may respond impulsively and violently to conflict."
Det Sgt Davis said that during the initial investigation, police interviewed a number of persons of interest, several of whom had close links to the victim or her residence.
They also identified and interviewed a number of people who had been charged with serious offences of a violent or sexual nature in the same time period.
"We still believe that someone previously interviewed could hold the key to solving this murder, regardless of the passage of time," Det Sgt Davis said.
"We are now seeking to re-interview those people, as well as other witnesses, in the hope new light can be shed on the crime.
"We are also reviewing information from a member of the public who saw a male leaving the same bushland area during the timeframe we believe Ms Dixon was killed."
Detectives are also seeking information about Ms Dixon's purse and contents which have never been located.
"It may have been taken in haste or to satisfy a psychological need. At this stage we don't know, but if located it could be a vital link between the offender and the crime."
A reward of up to $150,000 is in place for any information leading to the identification, arrest and conviction of an offender.
---
Do you have information that can help police with this case?
Any information you have about this is worth giving to police, no matter how small or insignificant it may seem.
You can provide information to police via any of the methods below:
Any information provided will be treated in the strictest confidence.
Your help may give police the clue they need to close this case and provide some comfort for the families of victims.
How to claim your reward
Contact Crime Stoppers or your local Police Station.
Identify yourself and indicate you have information about a crime and that you wish to claim a reward.
You will then be put in contact with a police officer involved in the investigation of that case.