The NSW Government has announced a $100,000 reward for information that leads to those responsible for the disappearance and suspected murder of Tracey Valesini.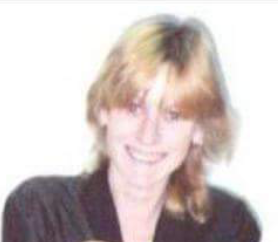 Detectives from the Unsolved Homicide Team were joined by her family to appeal for assistance today (Wednesday 5 July 2017), which would have been Tracey's 45th birthday.
The last confirmed sighting of Ms Valesini, then aged 20, was at a custody hearing at Campbelltown Courthouse on 8 January 1993. She failed to appear for a further hearing on 12 February and was not contactable after this time.
Unsolved Homicide Team Coordinator, Detective Inspector Stewart Leggat, said Tracey was a resilient, independent young woman.
"Unfortunately, these strengths have made investigating her disappearance difficult for police," Det Insp Leggat said.
"By all accounts, Tracey was very much in charge of her own life, even at a young age, and by her late teens, she would often go for long periods without visiting her family.
"That said, it was out of character for her to no-show at court for the custody hearing as her daughters were her world."
Tracey's family made numerous attempts to contact and locate her after she failed to attend court, but she and her housemates had moved out of their Sadleir home without a forwarding address.
Macquarie Fields Police commenced a missing person's investigation after Tracey was reported missing, which focused on following Tracey's last known movements.
"In addition to following up numerous reported sightings, police engaged with various agencies and financial institutions to gather information about her movements after December 1992," Det Insp Leggat said.
"Through these inquiries, police were able to determine that Tracey moved to a home at Wentworth Falls with her new boyfriend and his sister and partner, where they lived until May 1993, but they have since told police Tracey moved out earlier in the year when their relationships deteriorated.
"She hadn't accessed her bank accounts or government benefits since December 1992, with the exception of a single deposit and withdrawal more than 12 months later."
Following a review in 2001 by detectives from the Homicide Squad, Strike Force Sonning was established to reinvestigate Tracey Valesini's disappearance and suspected murder.
After receiving information from the community, a search warrant was executed at Tracey's former home at McLaughlin Avenue, Wentworth Falls, on 9 May 2001.
During a forensic examination of the bathroom, police located blood, which was swabbed and secured for further examination. It is believed to be Tracey's blood.
Despite extensive investigations by local and Homicide Squad detectives, Tracey was not located and a brief was prepared for the NSW Coroner.
The Coronial Inquest was held in February 2006, and the State Coroner returned a finding: 'Tracey died between December 1992 and December 1993 at Wentworth Falls of injuries inflicted upon her by another person'.
The matter was referred back to the Unsolved Homicide Team for future investigation, which was recently reviewed and reinvestigation commenced.
As their investigations continue, the NSW Government has announced a $100,000 reward for information that leads to the conviction of those responsible for Tracey's suspected murder.
NSW Minister for Police, Troy Grant, said the NSW Government was pleased to offer the reward, which will assist detectives with their ongoing investigation.
"No family should endure not knowing what happened to their loved one, and the NSW Government is committed to providing police with what they need to find answers for families like Tracey's," Mr Grant said.
Det Insp Leggat said he is confident there are people out there who know what happened to Tracey but, for whatever reason, have been reluctant to come forward.
"We are thankful to NSW Government for offering this reward, which may just be the motivation for someone who knows something to get in touch with us," Det Insp Leggat said.
"It has been 24 years since Tracey was last seen – 24 long years for her family – and detectives are giving everything they've got to provide answers to them," Det Insp Leggat said.
Tracey's mum, Sandra McSavaney, appealed to the conscience of those who know what happened to Tracey but haven't yet provided information to investigators.
"Someone knows what happened to my girl, and enough is enough – please tell the police what you know and help put my mind at ease," Ms McSavaney said.
"No one should ever have to bury a child, but I haven't even been given that opportunity.
"If anything, I want to be able to bring her home and say proper goodbyes – the least Tracey deserves is to rest in peace.
"We've had too many birthdays and too many Christmases without Tracey, and I am pleading for someone to come forward so that today – her 45th birthday – is our last without answers," Ms McSavaney said.
Police are urging anyone with information that may assist Strike Force Sonning investigators to call Crime Stoppers on 1800 333 000 or use the Crime Stoppers online reporting page: https://nsw.crimestoppers.com.au/ Information you provide will be treated in the strictest of confidence. We remind people they should not report crime information via our Facebook and Twitter pages.