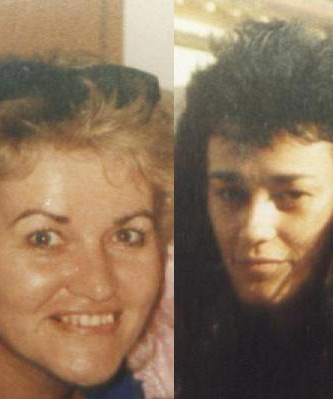 Minister for Police Michael Daley today announced a $100,000 Reward for information leading to the arrest and conviction of the person(s) responsible for the disappearance and suspected murder of two women from Sydney's south-west almost 20 years ago.
Mr Daley said that associates Karen Gilbody and Valerie Howell were both reported missing in early July 1991.
Karen was last seen by her boyfriend on the 2 July 1991, the day before her 30th birthday, at the home they shared in Avoca Street, Yagoona.
On 3 July 1991 Valerie Howell, then aged 41, left her home in Belmore to travel to the same address in Avoca Street, Yagoona.
The women were reported missing by their respective family members later that month.
Mr Daley said that neither woman has been seen or heard from since.
"Police investigations at the time identified a person of interest, but his current whereabouts are unknown," he said.
"Investigators have since taken advantage of the development in technology since 2001, and have revisited the home in Yagoona where both females were last seen."
Detectives from Campsie Local Area Command are now renewing the appeal for anyone with information about the disappearance of the women to come forward.
Campsie LAC Crime Manager Detective Inspector Gerard Allison said that initial investigating officers were of the opinion that a number of witnesses at the time were reluctant to come forward.
"Police believed that this reluctance was due to the links the missing women and many witnesses may have had with a New Zealand based Outlaw Motorcycle Gang," he said.
"We are now hoping that with the passage of time that those allegiances may have weakened and those people with knowledge of what really happened to these two young women come forward."
Anyone who has information about the women's disappearance should call Campsie detectives via Crime Stoppers on 1800 333 000. Information can be given in confidence, at any time of day or night.