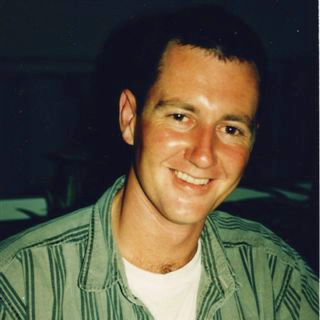 Paul Louis Summers
The Government has provided $100,000 for information about the unsolved murder of Paul Louis Summers at West Gosford in September 1999, with the hope that the cash incentive will entice those with vital information to come forward.
About 3.49am on Wednesday the 22 September, 1999 a number of bullets were fired into the front of the Gosford Chapter club house of the Rebels OMCG in Yandina Road, West Gosford. Three of the bullets struck and fatally injured Paul Louis SUMMERS, 31 old, who had been sleeping on a lounge inside of the club house. Other members of the Rebels OMCG were inside the club house at this time but were not injured.
Strike Force PHILLACK, a Homicide Squad led investigation, was established to investigate the death of Mr. SUMMERS.
A number of motives and lines of enquiry were identified and investigated by Strike Force PHILLACK but these investigations, on the whole, were hampered by the OMCG culture.
On the 9 January 2001 an inquest was held into the circumstances of Mr. SUMMERS' death at Gosford Coroners Court with the Coroner finding that Mr. SUMMERS had been fatally shot by person/s unknown.
Members of the public with information are encouraged to come forward now to help police fill in the missing links. The reward will be paid at the sole discretion of the Commissioner of Police, to any person providing information leading to the arrest and conviction of those responsible for Paul Summers murder.
Anyone with information can contact Crime Stoppers on 1800 333 000. Their identities and information will be treated in the strictest confidence.
---
Do you have information that can help police with this case?
Any information you have about this is worth giving to police, no matter how small or insignificant it may seem.
You can provide information to police via any of the methods below:
Any information provided will be treated in the strictest confidence.
Your help may give police the clue they need to close this case and provide some comfort for the families of victims.
How to claim your reward
Contact Crime Stoppers or your local Police Station.
Identify yourself and indicate you have information about a crime and that you wish to claim a reward.
You will then be put in contact with a police officer involved in the investigation of that case.