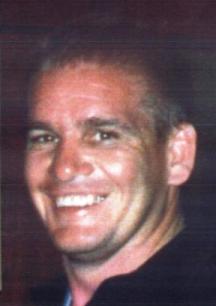 It's been almost 20 years since popular touch football referee Wayne Crossingham was stabbed to death in his Liverpool apartment block, and the Unsolved Homicide Team have reopened the investigation into his death.
Meanwhile, the NSW Government has renewed a $100,000 reward to help solve the case.
Mr Crossingham, 34, was found suffering numerous stab wounds in the stairwell of his apartment block at Memorial Avenue, Liverpool, about 10.30pm on Wednesday 10 February 1993. He died as a result of the attack.
Detectives believe he was attacked after walking home from a touch football game he had refereed at Woodward Park, Liverpool, on the corner of Copeland Street and Hoxton Park Road earlier in the day. They believe he knew his attacker but no person was ever arrested.
In 1994 a Coronial Inquest found he was attacked by 'a person unknown'. The following year, a $100,000 reward was offered, but no information was provided which assisted with the investigation.
The Homicide Squad's Unsolved Homicide Team have reopened the investigation into Mr Crossingham's death and believe the passing of time would not have diminished the recollections of any person who has information about the incident.
"We are certain that someone out there knows what happened to Wayne Crossingham and I urge them to come forward," said the Unsolved Homicide Team's Detective Inspector John Lehmann. "After more than 19 years of not knowing, his family deserves some closure."
The reward of up to $100,000 is payable for information that leads to a conviction of the person or people responsible for Mr Crossingham's death.
Anyone with information should call Crime Stoppers on 1800 333 000 or use the Crime Stoppers online reporting page: https://www1.police.nsw.gov.au/. Information you provide will be treated in the strictest of confidence. We remind people they should not report crime information via our Facebook and Twitter pages.
August 2012