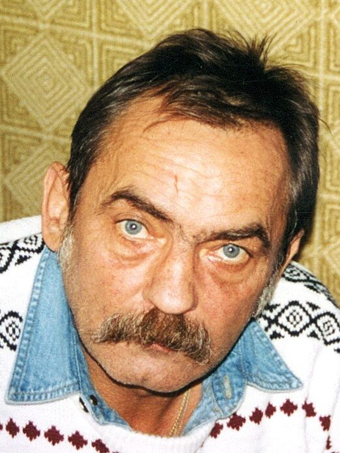 The State Crime Command's Homicide Squad has welcomed a $100,000 reward by the NSW Government for information relating to the shooting murder of Bjarne Carlsen in the state's north-west 13 years ago.
About 11.30pm on Thursday 27 January 2000, the body of 53-year-old Mr Carlsen, who was known as 'BJ' to friends and family, was found inside his flat on Young Street, Brewarrina. He had been fatally shot in the chest.
Mr Carlsen was a woodwork teacher at Brewarrina Central School at the time of his death. A father of two adult males, he lived alone in his flat within the allocated teacher's accommodation complex on Young Street.
Detective Chief Inspector John Lehmann from the Homicide Squad's Unsolved Homicide Team said the motive for Mr Carlsen's murder and the identity of his killer still remain unknown.
"Many aspects of this case remain unclear and we need assistance from the community to help bring Mr Carlsen's killer, or killers, to justice," Detective Chief Inspector Lehmann said.
Detectives are hopeful the $100,000 government reward, as well as the release of images of Mr Carlsen, might result in a breakthrough.
"Please remember, any information you have – no matter how insignificant it may seem – could provide us with the information we need to catch whoever is responsible for this horrible crime," Detective Chief Inspector Lehmann said.
Mr Carlsen's death had a devastating impact on his loved ones.
"BJ's murder has had a devastating impact on the lives of his relatives and close friends over these past 13 agonising years," Mr Carlsen's sole surviving son, Marcel, said.
"Both his father's and other son's lives were also tragically shortened as a consequence of his death, and his family dearly want closure.
"We sincerely hope this reward will prompt someone to come forward and provide police with the critical information they need to swiftly find and bring Dad's murderer to justice."
Mr Carlsen's death is being investigated by Strike Force Redcliffe II, comprising detectives from the Western Region's Unsolved Homicide Squad.
Anyone with information to assist police should call Crime Stoppers on 1800 333 000 or use the Crime Stoppers online reporting page: https://www1.police.nsw.gov.au/. Information you provide will be treated in the strictest of confidence. We remind people they should not report crime information via our Facebook and Twitter pages.