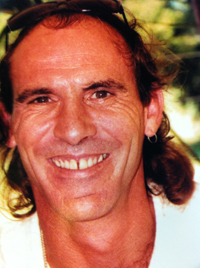 The NSW Government has announced a reward of $100,000 for information relating to the 1999 murder of a 'rock n roll' dance teacher in Sydney's west.
Anthony Charles Attard, 38, was last seen alive at his Girraween home about 10.30pm on Thursday 17 June 1999 by a work colleague. The pair had shared a coffee after a dance class at the Hornsby RSL.
Mr Attard's body was located inside a bedroom of the home the following day by his girlfriend. He had suffered severe head injuries and police believe he had been attacked in his sleep.
A post mortem suggested a heavy weapon had been used, but that item has never been located. Mr Attard's death is under investigation by the Homicide Squad's Unsolved Homicide Team, which has established Strike Force Ontario. Detectives hope the announcement of the reward will encourage someone to come forward.
"Tony, as he was commonly known, was a well-liked dance teacher who had many friends and was close to his family, including a young son from a previous relationship," Detective Chief Inspector John Lehmann from the Unsolved Homicide Team said.
"He operated a successful 'rock n roll' dance school which employed several instructors and had numerous students who attended classes across Sydney.
"From all accounts, Tony was a popular man who had no known enemies. Whilst we don't know why he was targeted, we do believe his killer could have lived within the local community and might still reside there.
"We are sure that someone in that community has information about that person's identity and we hope they are now willing to come forward and pass that information on to police."
Anyone with information about this incident should call Crime Stoppers on 1800 333 000 or use the Crime Stoppers online reporting page: https://www1.police.nsw.gov.au/. Information you provide will be treated in the strictest of confidence.
We remind people they should not report crime information via our Facebook and Twitter pages. The reward of up to $100,000 is available for information that leads to the arrest and conviction of the person or people responsible for Mr Attard's death.
(January 2013)