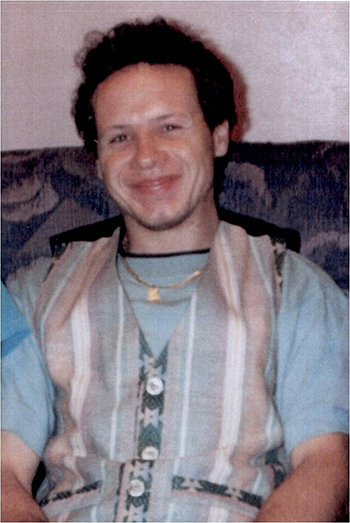 The NSW Government today (Tuesday 25 March 2014) announced that a $100,000 reward would be offered for information leading to the arrest and conviction of those responsible for the disappearance and presumed murder of a man last seen in 1995.
Richard Sajko, a 21-year-old man from Ashfield, was last seen at his place of work – Avis Car Rentals, Mascot – on Saturday 13 May 1995.
A short time prior to finishing his shift on the Saturday, Mr Sajko met a number of associates in the car park of Avis Car Rentals. He was last seen around 11.45pm, sitting inside his car – a red Holden Commodore sedan, which was still in the car park – with another person.
He has not been seen since.
His car was later found parked in Edwin Street, Croydon, early on Sunday 14 May 1995, and was examined by police after Mr Sajko was officially reported missing by his family on 18 May 1995.
Mr Sajko, who was an only child, was living with family, in their Ashfield home before he went missing.
He had a close group of friends.
Richard's Sajko's mother, Mrs Rozi Sajko, said the disappearance of her son had devastated her family.
"Richard went missing on Mother's Day in 1995," Mrs Sajko said.
"Losing Richard changed my life, and the pain of it is with me every day.
"What makes it even harder is that we still don't know where Richard is.
"Despite the best efforts of the police and the passing of 19 long years, we still don't know what happened to Richard.
"I am pleading for anyone, with any information that may help police, to please come forward and help us find out what happed to my son."
Richard Sajko's father, Karlo, has since passed away. He died not knowing what happened to his son.
Mr Sajko's disappearance is currently being examined by the Coroner, and is continuing to be investigated by Ashfield Local Area Command.
Ashfield Local Area Commander, Superintendent David Johnson, said there are people out there who know exactly what has happened to Mr Sajko.
"I have no doubt that there are individuals out there in the community who know exactly what has happened to Mr Sajko, but are either afraid or not interested in sharing that information with detectives," Superintendent Johnson said.
"We're hoping that this reward will prompt some of those individuals to come forward.
"If you know what happened to Mr Sajko, do the right thing and call us.
"You can even contact Crime Stoppers anonymously; your call will be treated in the strictest of confidence."