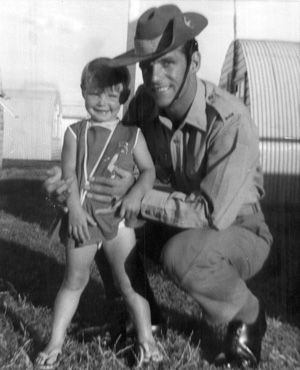 Police are renewing their appeal for information into the 1970 kidnapping of Wollongong toddler Cheryl Grimmer as the NSW Government announces a $100,000 reward for information on the disappearance.
Cheryl Gene Grimmer was kidnapped from outside the change shed at Fairy Meadow Beach on Monday 12 January 1970, where she was spending the day with her mother and three brothers.
Investigations since her disappearance have failed to find any trace of three year old girl.
Witnesses at the time reported seeing a man leaving the beach with a child wrapped in a white blanket.
The man was described as being 30-40 years old, about 160cm to 168cm tall, with an olive complexion, and wearing orange swimming briefs, a grey hat, and a shirt.
He left the scene in a vehicle described as a Holden FC or FE.
Cheryl Grimmer also had a distinctive physical feature that made her belly button protrude about 10mm. If she is still alive and didn't have it removed, it is believed this physical feature would still be visible.
"We have announced this $100,000 reward because police need to solve this terrible crime and bring Cheryl's family closure," Minister Gallacher said.
"This was a very brazen crime and one that has left detectives and indeed Cheryl's family puzzled for several decades.
"There is nothing more horrifying for a parent, than watching your child be snatched in front of you and not knowing what happened to her, Cheryl's family deserves to know what happened and why," Minister Gallacher said.
A Coroner's inquest at Wollongong Coroner's Court in May 2011 concluded that Cheryl was deceased; however, who murdered the girl remains a mystery.
Officer in charge of the investigation, Detective Sergeant James Dark, said the reward had been announced with the hope of giving Cheryl's family closure.
"It happened over 40 years ago and Cheryl's family still suffer from the pain of not knowing.
"This was a child snatched from her family during broad daylight on a busy beach. Someone must have seen something at the time, and we are urging them to come forward," Detective Sergeant Dark said.
"Cases like this are never closed until we find out what happened. Any information, no matter how small, can help put the puzzle together and bring us closer to a result," Detective Sergeant Dark said.
Anyone who can assist with information should contact Crime Stoppers on 1800 333 000. Callers can remain anonymous.
---
Do you have information that can help police with this case?
Any information you have about this is worth giving to police, no matter how small or insignificant it may seem.
You can provide information to police via any of the methods below:
Any information provided will be treated in the strictest confidence.
Your help may give police the clue they need to close this case and provide some comfort for the families of victims.
How to claim your reward
Contact Crime Stoppers or your local Police Station.
Identify yourself and indicate you have information about a crime and that you wish to claim a reward.
You will then be put in contact with a police officer involved in the investigation of that case.