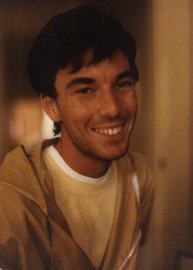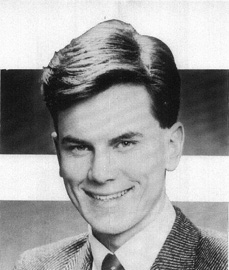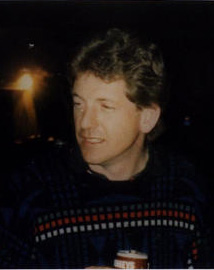 Police have welcomed three rewards of $100,000 each for information relating to the disappearance and suspected deaths of two gay men and the death of another in Sydney's eastern suburbs in the 1980s.
Gilles Mattaini, a 27-year-old French national living in Bondi, was last seen walking along the coastal walking track at Tamarama on 15 September 1985 by a neighbour. He was not reported missing until 2002, with the Coroner later finding he was deceased.
Ross Warren, 24, a news presenter from Wollongong, was last seen driving along Oxford Street, Darlinghurst, on 22 July 1989 after socialising with friends. His keys were found two days later on rocks below the cliff top at Marks Park, Tamarama, and his car was located nearby. His body has never been found but the Coroner found he was deceased.
John Russell, 31, a barman who worked in the eastern suburbs, was last seen alive drinking with friends at a hotel in Bondi on 23 November 1989. His body was found the next morning at the bottom of the cliff top at Marks Park, Tamarama, suffering injuries consistent with a fall from a cliff.
The circumstances surrounding the three incidents have been the subject of a review by the Homicide Squad's Unsolved Homicide Team in recent years. Homicide Squad Commander, Detective Superintendent Michael Willing, said the matters had been reviewed based on the Coroner's findings that they were suspicious in nature and possibly the result of gay hate-related crimes.
"We believe there are still people in the community who know what happened to these men and we hope these rewards will be an incentive for those people to come forward," Det Supt Willing said.
"We will follow up each and every piece of information that is provided to us. We are committed to resolving these three cases and being able to provide answers for the families of these three men."
Speaking on behalf of the families of Mr Warren and Mr Russell, Peter Rolfe from the Support After Murder support group said, "For the past 26 years we have been haunted by the deaths of Ross, John and Giles, and suspect there are witnesses or others who have information about these matters that are similarly haunted by the knowledge that they hold.
"We would implore you to take advantage of the rewards being offered, so that not only may our haunting be resolved but in some small way, your haunting may also be relieved."
The rewards of up to $100,000 each are for information which leads to the arrest and conviction of the person or people responsible for the deaths of Mr Mattaini, Mr Warren and Mr Russell.
Police are urging anyone with information in relation to this incident to call Crime Stoppers on 1800 333 000 or use the Crime Stoppers online reporting page: https://nsw.crimestoppers.com.au/ Information you provide will be treated in the strictest of confidence. We remind people they should not report crime information via our Facebook and Twitter pages.