The NSW Government has announced a $100 000 reward for information leading to an arrest of a man wanted over a 2003 murder.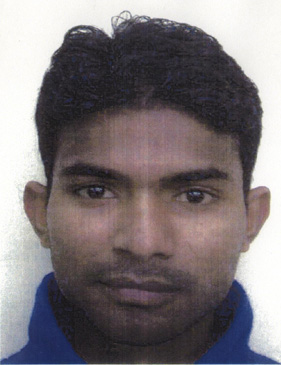 Basheeruddin Mohammed, 37, is wanted in relation to the death of 31-year-old Shoukat Mohammed.
About 10pm on 29 June 2003, Shoukat Mohammed's body was found inside a sleeping bag in wheelie bin on James Street, Redfern. The victim was drugged and assaulted before being strangled to death.
Police from Redfern Local Area Command conducted an extensive inquiry into the incident, and on 2 August 2003, they arrested a then 32-year-old man who was later found guilty and sentenced to over 26 years in prison for his role in the murder. He remains in custody.
Despite extensive inquiries, police have been unable to locate 37-year-old Basheeruddin Mohammed who is believed to be in India.
He is listed as one of the state's 'most wanted' men and a reward for information leading to his arrest is being offered.
Detective Inspector Despa Fitzgerald, Crime Manager at Redfern Local Area Command, says it is important that Basheeruddin Mohammed is located as soon as possible.
"This was a brutal crime and it is in the public interest that we apprehend this man quickly.
"We'd urge anyone who is aware of his whereabouts, or has any information that could assist investigators, to contact Crime Stoppers on 1800 333 000.
"We are hoping the announcement of this reward is the motivation required for persons within the community with information to break their silence and assist police."
Basheeruddin Mohammed is described as Indian/Sub-Continental appearance, 165cm tall, with a thin build, and short black hair.
Police are urging anyone with information in relation to this incident to call Crime Stoppers on 1800 333 000 or use the Crime Stoppers online reporting page: https://nsw.crimestoppers.com.au/ Information you provide will be treated in the strictest of confidence. We remind people they should not report crime information via our Facebook and Twitter pages .