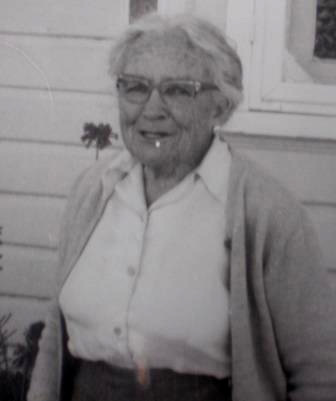 Catherine Page
A $100,000 NSW Government reward has been posted for information relating to the murder of 82 year-old Catherine Mary Page, who was murdered in her Coonamble home almost 40 years ago.
Minister for Police, Michael Daley today joined criminal investigators and family members of Ms Page in a renewed call for information regarding the final days of her life.
Mr Daley said Ms Page's family deserves to know what happened to her, and who was responsible so that they can get some closure in relation to her tragic death.
"We hope that this reward will encourage someone to remember something that might assist the police with their investigation," Mr Daley said.
"Police believe there are members of the community in both NSW and Western Australia who have information that will shed new light on this case.
"I'd encourage anyone with information, no matter how insignificant it may seem, to come forward.
"It might just be the missing piece of the puzzle that leads to criminal charges."
Ms Page was murdered in 1971. A post mortem revealed she died following a number of blows to the back of the skull with a blunt object.
A coronial, inquest was conducted into the murder in 1972 which confirmed the cause of death.
The Western Region Unsolved Homicide Team was established in 2008 to follow up unsolved homicides throughout the west of NSW.
They have established Strike Force Meager to investigate the murder of Ms Page.
Investigators have already conducted a forensic review of the case and canvassed friends and associates for more information, a process which has identified further persons of interest.
Detective Sergeant Jason Darcy, from Western Region Unsolved Homicide, said that Ms Page lived alone and was a devout Christian woman who attended church on a daily basis.
"She was well respected within the community and was known by the local children as 'Aunt Kate'," he said.
"Coonamble is a small rural township situated in the central west of NSW, and at the time of the murder the town was isolated due to flood water.
"There was a number of itinerant working in the town who may have knowledge of this case.
"As such, we are encouraging any person who may be able to assist the investigation to contact the Western Region Unsolved Homicide Team or Crime Stoppers on 1800 333 000.
"Any information will be treated as strictly confidential and may be given at any time of the day or night."
---
Do you have information that can help police with this case?
Any information you have about this is worth giving to police, no matter how small or insignificant it may seem.
You can provide information to police via any of the methods below:
Any information provided will be treated in the strictest confidence.
Your help may give police the clue they need to close this case and provide some comfort for the families of victims.
How to claim your reward
Contact Crime Stoppers or your local Police Station.
Identify yourself and indicate you have information about a crime and that you wish to claim a reward.
You will then be put in contact with a police officer involved in the investigation of that case.