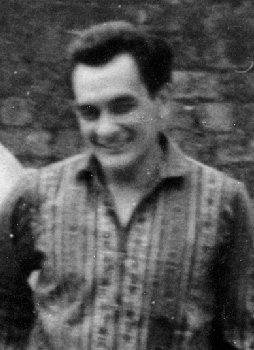 Earle Monkley
The NSW Government has approved a $100,000 reward for information relating to the murder of Earle Heina Monkley – a 37 year-old murder mystery.

Minister for Police Michael Daley said it is hoped that the reward will encourage anyone with information in relation to Mr Monkley's murder to come forward.

At approximately midday on Saturday, 7 April 1973, Earle Monkley finished work at the Batlow RSL and left driving his 1973 purple Ford Falcon Utility.

Mr Monkley had confided to a friend that he intended on driving to Toukley on the CentralCoast.

At 3.00pm that afternoon Mr Monkley's vehicle was seen parked outside a shop in Yass – this is the last confirmed sighting of the deceased.

Investigators believe Mr Monkley's body was disposed of in McArthur Street, North Parramatta on the evening of the 7th April, 1973.

Police also believe the offender then drove Mr Monkley's vehicle to Leila Street, Lidcombe where it was abandoned the same evening.

On Sunday, 8 April 1973 Mr Monkley's body was located by a passer-by on the footpath in McArthur Street, North Parramatta.

He had suffered a single gunshot wound to the head.

Detective Chief Inspector Dennis Bray said NSW Police Force Homicide Detectives are seeking any information that may shed some light on the final hours of Earle Monkley's life.

"I don't believe the passing of 37 years will in any way diminish the recollections of any person who may have information relative to this investigation," Inspector Bray said.

"Information of this nature is not easily forgotten.

"We are encouraging any person who may be able to assist the investigation to Unsolved Homicide detectives or Crime Stoppers."

Mr Daley said Mr Monkley's family, who reside in New Zealand, deserve to know what happened to him, and who was responsible.

"We hope that this reward will encourage someone to remember something that might assist the police with their investigation," Mr Daley said.

"After 37 years the family and loved ones of Earle Monkley deserve some closure.

"I'd encourage anyone with information, no matter how insignificant it may seem, to come forward.

"It might just be the missing piece of the puzzle that leads to criminal charges." Anyone with information should contact Crime Stoppers on 1800 333 000 or Coffs Harbour detectives on 66520299.

Any information will be treated as strictly confidential and may be given at any time of the day or night.
---
Do you have information that can help police with this case?
Any information you have about this is worth giving to police, no matter how small or insignificant it may seem.
You can provide information to police via any of the methods below:
Any information provided will be treated in the strictest confidence.
Your help may give police the clue they need to close this case and provide some comfort for the families of victims.
How to claim your reward
Contact Crime Stoppers or your local Police Station.
Identify yourself and indicate you have information about a crime and that you wish to claim a reward.
You will then be put in contact with a police officer involved in the investigation of that case.