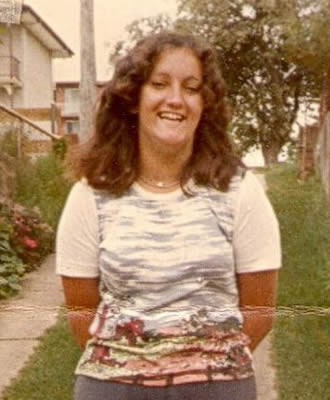 Tanya Farrington
Minister for Police Michael Daley said the Government would offer a $100,000 reward for information leading to the arrest and conviction of those responsible for the suspicious disappearance and presumed murder of Tanya Farrington.
"Tanya was 14 years old when she went missing from her home in Crows Nest on the 22nd March 1979," he said.
"She was last seen by her brother the night before watching TV. She was reported missing the following morning when her mother woke to find Tanya's bed hadn't been slept in and the back door was ajar.
"Police understand that Tanya often snuck out at night and may have hitchhiked to Manly to spend time with her friends.
"I'd urge anyone who saw Tanya that night, or might have information about her disappearance to come forward and contact police.
"Police would also like to talk to Tanya's boyfriend at the time to see if he can shed light on what happened that night," he said.
"No price can be placed on getting justice for Tanya - however I do hope that the $100,000 reward might encourage anyone with information to come forward.
"The Farrington family deserves closure, Tanya deserves justice, and those responsible deserve to be behind bars," Mr Daley said.
Click here for more information on Tanya Farrington on the NSW Police Force Missing Persons Enquiry System.
---
Do you have information that can help police with this case?
Any information you have about this is worth giving to police, no matter how small or insignificant it may seem.
You can provide information to police via any of the methods below:
Any information provided will be treated in the strictest confidence.
Your help may give police the clue they need to close this case and provide some comfort for the families of victims.
How to claim your reward
Contact Crime Stoppers or your local Police Station.
Identify yourself and indicate you have information about a crime and that you wish to claim a reward.
You will then be put in contact with a police officer involved in the investigation of that case.