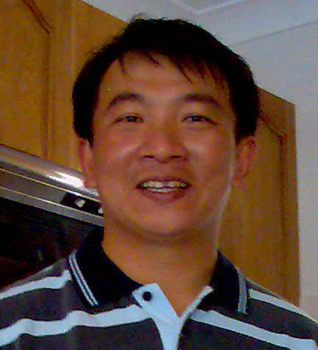 Marcus Chin
A $100,000 reward is offered for information that leads to an arrest and conviction over the death of Sydney delivery driver Marcus Chin.
Mr Chin was doing deliveries when he was killed on 30 October 2006.
Whilst making a delivery to a suburban home at Peakhurst, Mr Chin heard someone start his van, while it was parked in the driveway.
Mr Chin tried to hop into his van as it was being driven away, but fell under the wheels and sustained fatal injuries.
Despite the vehicle being located a short time after the incident; the driver had fled the scene and has not been identified.
This was an extremely random and callous attack that outraged and shocked the community.
Mr Chin's family have suffered a great loss and the person/s responsible need to be brought to justice.
Mr Campbell said the $100,000 reward was being offered in the hope that it may entice someone with information to come forward to police.
Police are continuing their work on this case and officers believe they can move forward if provided with some further information.
---
Do you have information that can help police with this case?
Any information you have about this is worth giving to police, no matter how small or insignificant it may seem.
You can provide information to police via any of the methods below:
Any information provided will be treated in the strictest confidence.
Your help may give police the clue they need to close this case and provide some comfort for the families of victims.
How to claim your reward
Contact Crime Stoppers or your local Police Station.
Identify yourself and indicate you have information about a crime and that you wish to claim a reward.
You will then be put in contact with a police officer involved in the investigation of that case.