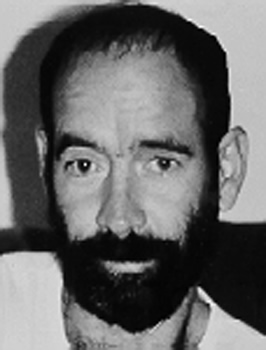 Mark Stephen Melville
A $100,000 reward is on offer for information leading to the arrest and conviction of one or more persons over the suspicious death of Mark Melville in Sydney on 21 September, 1990.
Mr Melville was last seen alive at the Hornsby Railway Station in the early hours of Friday morning - it is unknown what happened to him after that time.
Following a coronial inquest in January 2007, the Coroner concluded that Mr Melville had died some time on or after 21 September, 1990, but where he died and how he died could not be determined.
Clothing belonging to Mr Melville was found on a bush track at Mt Kuring-gai the day after his disappearance. This raised further suspicions for police who knew the victim could not have got to the walking track on his own, because of injuries he had suffered in a previous accident.
Mr Melville's body has never been found.
Mr Melville's mother provided a sample of her DNA to police, so it could be checked against any unidentified bodies discovered in NSW - but so far there has been no match.
Click here for more information on Mark Stephen Melville on the NSW Police Force Missing Persons Enquiry System.
---
Do you have information that can help police with this case?
Any information you have about this is worth giving to police, no matter how small or insignificant it may seem.
You can provide information to police via any of the methods below:
Any information provided will be treated in the strictest confidence.
Your help may give police the clue they need to close this case and provide some comfort for the families of victims.
How to claim your reward
Contact Crime Stoppers or your local Police Station.
Identify yourself and indicate you have information about a crime and that you wish to claim a reward.
You will then be put in contact with a police officer involved in the investigation of that case.