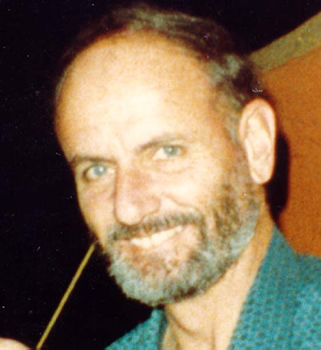 Barry John Ayton
A $100,000 reward is on offer to solve the death of Tamworth man Barry John Ayton, born 28th of February 1945, who disappeared without a trace in 1997.
While the body of Mr Ayton has never been found, it is believed he had met with foul play.
A Coronial Inquest was held at Tamworth in 2006, but many questions about his death remained unanswered.
The Coroner found Mr Ayton had died on, or around, the 18th of March 1997, but couldn't determine the precise place, manner and cause of death.
He was last seen at his Tamworth home, where he was living with his son, the victim hasn't contacted anybody since and he has not accessed his bank account.
All police leads have dried up and the file is now with the Cold Case Squad.
The NSW Government is offering a $100,000 reward for information which leads to the arrest and conviction of the person or persons responsible for Mr Ayton's death.
Police want to speak with a man who they believe moved into Mr Ayton's house following his disappearance.
This unknown man could be the key to cracking the case.
Little is known about the man apart from a loose description of him being in his 20s and possibly of Aboriginal or islander appearance.
Police have conducted a number of searches of properties in Tamworth, in the hope of finding Mr Ayton's body but have so far come up empty-handed.
The least the victim's family can ask for is that they find his body, lay him to rest and give him a proper burial.
Anyone with information about the death of Mr Ayton is asked to contact Tamworth Police or report information using the methods shown below.
Click here for more information on Barry John Ayton on the NSW Police Force Missing Persons Enquiry System.
---
Do you have information that can help police with this case?
Any information you have about this is worth giving to police, no matter how small or insignificant it may seem.
You can provide information to police via any of the methods below:
Any information provided will be treated in the strictest confidence.
Your help may give police the clue they need to close this case and provide some comfort for the families of victims.
How to claim your reward
Contact Crime Stoppers or your local Police Station.
Identify yourself and indicate you have information about a crime and that you wish to claim a reward.
You will then be put in contact with a police officer involved in the investigation of that case.