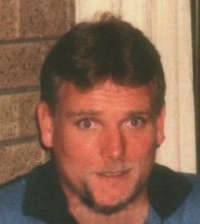 Scott Donald Neven
A $100,000 Government reward is on offer for information leading to the arrest of those responsible for the death of Scott Donald Neven.
Mr Neven, who was born on 23 February 1971, was last seen on Balranald Road, Ivanhoe, on 12 October 2002.
An inquest held in July 2006 by the Deputy State Coroner found that Mr Neven died on or about 12 October 2002.
As no trace of Mr Neven has been found since, the Coroner could not make any findings over the precise place, date, manner or cause of death.
The Coroner ruled that Mr Neven met with foul play.
Consequently the Reward Evaluation Advisory Committee recommended the reward for information leading to the arrest of Mr Neven's killer.
Detectives investigating the killing of Mr Neven have conducted extensive enquiries but have exhausted all leads.
But they are convinced persons within the community have knowledge of the crime and may be persuaded by the reward to assist them.
Click here for more information on Scott Donald Neven on the NSW Police Force Missing Persons Enquiry System.
---
Do you have information that can help police with this case?
Any information you have about this is worth giving to police, no matter how small or insignificant it may seem.
You can provide information to police via any of the methods below:
Any information provided will be treated in the strictest confidence.
Your help may give police the clue they need to close this case and provide some comfort for the families of victims.
How to claim your reward
Contact Crime Stoppers or your local Police Station.
Identify yourself and indicate you have information about a crime and that you wish to claim a reward.
You will then be put in contact with a police officer involved in the investigation of that case.