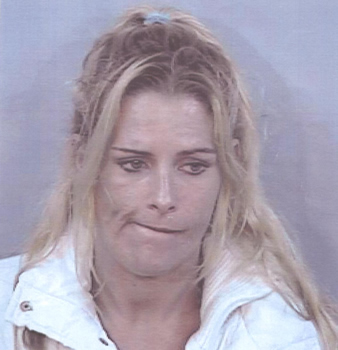 Annette Margaret Green
A $100,000 reward is on offer for information leading to the arrest and conviction of any person responsible for the suspected murder of Annette Margaret Green.
Annette Green - also known as Zanita Green - was born on 21 October 1973 and was last seen on 30 July 2005 in Newcastle.
She was reported missing to Police on 14 November, 2005 by her brother, Darren, after he was unable to contact her for some time.
During Ms Green's last contact with her brother, she expressed concerns for her own safety.
Ms Green has a troubled criminal past and known associations with various criminal elements.
Records from Ms Green's principal bank account indicate that no funds have been withdrawn since July, 2005.
Her last confirmed sighting took place at Newcastle Clinic where she was enrolled in a methadone program.
Investigators from Newcastle City Local Area Command believe there is a high probability that Ms Green is now deceased, and she has been the victim of foul play.
Anybody who has any information about Ms Green's murder should contact Newcastle Police or report information using the methods shown below.
---
Do you have information that can help police with this case?
Any information you have about this is worth giving to police, no matter how small or insignificant it may seem.
You can provide information to police via any of the methods below:
Any information provided will be treated in the strictest confidence.
Your help may give police the clue they need to close this case and provide some comfort for the families of victims.
How to claim your reward
Contact Crime Stoppers or your local Police Station.
Identify yourself and indicate you have information about a crime and that you wish to claim a reward.
You will then be put in contact with a police officer involved in the investigation of that case.