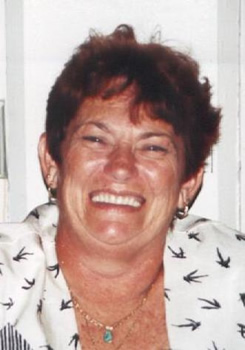 Margaret Gall
A $100,000 reward is on offer for information leading to the arrest and conviction of those involved in the murder of a woman in Raymond Terrace in 2002.
Margaret Gall, 50, was found dead in the lounge room of her Raymond Terrace home on 25 March, 2002.
She suffered extensive head injuries from a blunt instrument.
A number of suspects and possible murder weapons have been identified as a result of the investigation into Ms Gall's death.
However, forensic testing has so far failed to identify the actual instrument used.
Several people are still suspected of involvement in her murder.
Investigators believe that a reward may persuade somebody with knowledge of the murder to come forward with information that could lead to a conviction.
Anybody who has any information about her murder is urged to report information using the methods shown below.
---
Do you have information that can help police with this case?
Any information you have about this is worth giving to police, no matter how small or insignificant it may seem.
You can provide information to police via any of the methods below:
Any information provided will be treated in the strictest confidence.
Your help may give police the clue they need to close this case and provide some comfort for the families of victims.
How to claim your reward
Contact Crime Stoppers or your local Police Station.
Identify yourself and indicate you have information about a crime and that you wish to claim a reward.
You will then be put in contact with a police officer involved in the investigation of that case.