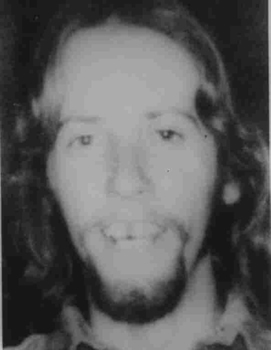 Stephen Victor Lapthorne
A $100,000 reward is on offer for information about the mystery disappearance of a Sydney couple in 1978.
Michelle Pope and Stephen Lapthorne were last seen travelling on 25 August, 1978 from his West Pymble home to her Berowra home.
The couple - who were 18 and 21 respectively at the time - has never been seen since, and Stephen's lime green Bedford van has also never been located.
Detectives initially suspected the couple was murdered and their bodies buried in the Ku-ring-gai Chase National Park, but they have also not ruled out death by misadventure.
All leads received since their disappearance were followed up without success.
In October 1981, the State Government offered a $50,000 reward for information leading to their location.
In August 2005, the Deputy State Coroner Carl Milovanovich held an inquest into the couple's disappearance and issued death certificates for both, before handing down an open finding as to the date, time and cause of death.
He also asked that consideration be given to re-initiating rewards for information that help police find their bodies and arrest those responsible.
The then Minister for Police, Carl Scully, approved a doubling of the reward to $100,000 in the hope that further information may be forthcoming.
Anybody who has any information about their disappearance is urged to come forward and help police.
Click here for more information on Michelle Veronica Pope on the NSW Police Force Missing Persons Enquiry System.
Click here for more information on Stephen Victor Lapthorne on the NSW Police Force Missing Persons Enquiry System.
---
Do you have information that can help police with this case?
Any information you have about this is worth giving to police, no matter how small or insignificant it may seem.
You can provide information to police via any of the methods below:
Any information provided will be treated in the strictest confidence.
Your help may give police the clue they need to close this case and provide some comfort for the families of victims.
How to claim your reward
Contact Crime Stoppers or your local Police Station.
Identify yourself and indicate you have information about a crime and that you wish to claim a reward.
You will then be put in contact with a police officer involved in the investigation of that case.