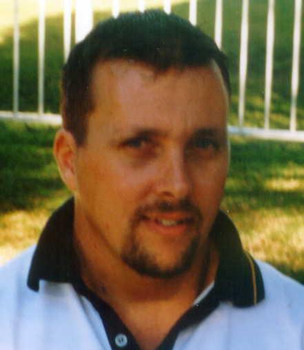 Ian Charles Draper
The NSW Government will pay a $100,000 reward for information leading to the arrest and conviction of those responsible for the death of Ian Charles Draper in 2001.
On 3 August 2001 Mr Draper, aged 37, was last seen leaving his place of work at Mount Pritchard Community Club, Mount Pritchard, driving his 1992 white Ford Falcon.
Mr Draper's car was located in Leppington on 17 September 2001. The vehicle was found locked and undamaged.
A forensic examination of the vehicle was conducted but no evidence was found.
Checks of Mr Draper's phone and bank records found they have not been used or accessed since his disappearance.
Any assistance from the public will be treated as confidential and may be given any time of the day or night at any police station.
The urgent assistance and co-operation of the public is especially sought in the matter.
The allocation of this reward will be at the sole discretion of the Commissioner of Police.
Click here for more information on Ian Charles Draper on the NSW Police Force Missing Persons Enquiry System.
---
Do you have information that can help police with this case?
Any information you have about this is worth giving to police, no matter how small or insignificant it may seem.
You can provide information to police via any of the methods below:
Any information provided will be treated in the strictest confidence.
Your help may give police the clue they need to close this case and provide some comfort for the families of victims.
How to claim your reward
Contact Crime Stoppers or your local Police Station.
Identify yourself and indicate you have information about a crime and that you wish to claim a reward.
You will then be put in contact with a police officer involved in the investigation of that case.