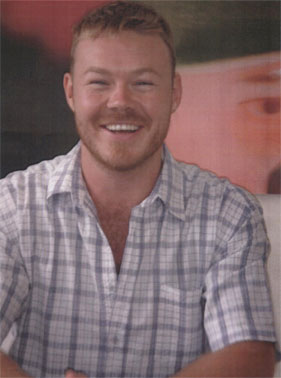 Simon Knight
NSW Minister for Police Tony Kelly today announced a $100,000 reward to help uncover the circumstances surrounding the disappearance of a Sydney man three years ago.
Simon Knight was last seen at the City Crown Hotel in Surry Hills on 21 July, 2005. He lived in Redfern and was 32 years old when he disappeared.
Officers from the Missing Person Unit together with police from the Redfern Local Area Command formed Strike Force Glenlea to investigate Mr Knight's disappearance.
Mr Kelly said exhaustive efforts by police investigators were unable to confirm the circumstances surrounding Mr Knight's disappearance.
"An inquest was held into Mr Knight's disappearance in July last year and Deputy State Coroner Dillon was unable to confirm whether Mr Knight was dead," Mr Kelly said.
"At the conclusion of the inquest, the Deputy State Coroner recommended a reward be offered for information about Mr Knight's disappearance and the Government has now endorsed a $100,000 reward."
Mr Kelly said investigators hoped the significant reward will encourage the community to come forward with valuable information.
"Mr Knight's family deserve to know what happened to their loved one and I hope the community will do what it can to assist police with their inquiries," Mr Kelly said.
"Community input could change the course of the investigation and solve the mysterious circumstances of Mr Knight's disappearance.
"I encourage anyone with information to contact police, regardless of how insignificant the details may seem."
Anyone with information should contact Crime Stoppers on 1800 333 000.
---
Do you have information that can help police with this case?
Any information you have about this is worth giving to police, no matter how small or insignificant it may seem.
You can provide information to police via any of the methods below:
Any information provided will be treated in the strictest confidence.
Your help may give police the clue they need to close this case and provide some comfort for the families of victims.
How to claim your reward
Contact Crime Stoppers or your local Police Station.
Identify yourself and indicate you have information about a crime and that you wish to claim a reward.
You will then be put in contact with a police officer involved in the investigation of that case.