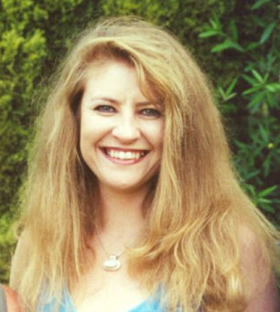 Janine Vaughan
Minister for Police, Tony Kelly today announced a $100,000 reward for information surrounding the disappearance Janine Vaughan, reported missing seven years ago today.
Mr Kelly said the 31 year old Janine Vaughan was last seen entering a red vehicle in Keppel Street, Bathurst on 7 December 2001.
"Police are interested in any information that will lead to the discovery of Ms Vaughan's whereabouts or the disclosure of the tragic circumstances of her disappearance," Mr Kelly said.
"Ms Vaughan's family deserves the closure of knowing what has happened to their daughter,"
Mr Kelly said investigators hoped the significant reward will encourage someone in the community to come forward with something that they might know, even after seven years.
"Of course memories fade but we hope that this significant reward will encourage someone to remember something that might assist the police with their investigation." Mr Kelly said.
"Anyone with information, however insignificant, should contact police. Member for Bathurst, Gerard Martin welcomed the Government's offer of a reward and encouraged anybody with information to come forward.
"It may not seem like much but if anybody has any piece of information, however small, it could prove to be the vital link police need to find out what happened to Janine Vaughan.
Mr Kelly said that any information will be treated as strictly confidential and may be given at any time of the day or night.
Anyone with information should contact Crime Stoppers on 1800 333 000.
---
Do you have information that can help police with this case?
Any information you have about this is worth giving to police, no matter how small or insignificant it may seem.
You can provide information to police via any of the methods below:
Any information provided will be treated in the strictest confidence.
Your help may give police the clue they need to close this case and provide some comfort for the families of victims.
How to claim your reward
Contact Crime Stoppers or your local Police Station.
Identify yourself and indicate you have information about a crime and that you wish to claim a reward.
You will then be put in contact with a police officer involved in the investigation of that case.