The NSW Government has announced the reward for information into the 1973 murder of Eastern Suburbs wife and mother, Lynette White, has been increased to $1 million.
The body of 26-year-old, Lynette (Lyn) White, was found by her husband, Paul, in their Coogee apartment 45-years ago today (8 June 1973). Lyn had been stabbed numerous times.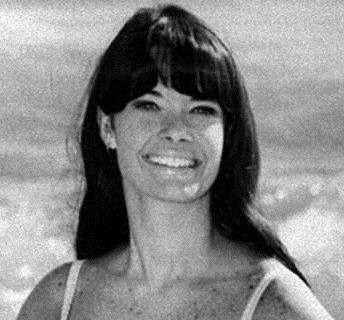 Local and Homicide Squad detectives conducted numerous inquiries at the time, and over the years, but were not able to identify who was responsible for her murder.
In 2016, detectives from the Homicide Squad's Unsolved Homicide Unit established Strike Force Tourmaline to reinvestigate the circumstances surrounding Lyn's murder.
Last year, NSW Minister for Police, Troy Grant, announced a $100,000 NSW Government reward which has been increased to $1 million today (Friday 8 June 2018).
"Paul has been a driving force for increasing reward amounts in NSW and has never given up hope that Lyn's murder will be solved," Mr Grant said.
"I urge any person with information that could help police to come forward. Even the smallest piece of information could make a difference."
Homicide Squad Commander, Detective Superintendent Scott Cook, welcomed the reward increase, which he hoped would be the incentive for those who know what happened to Lyn to come forward.
"It was 45 years ago today that Paul White returned home from work and discovered he had entered his worst nightmare – the brutal murder of his beloved wife, Lyn," Det Supt Cook said.
"She had suffered horrific injuries, but thankfully, their 11-week-old son was found in his cot unharmed.
"Lyn's murder shocked the community and had a lasting impact on Paul and his son, the extended family, and their large circle of friends."
Paul White thanked the Minister for the increased reward and called on the community to help bring justice for Lyn.
"I have never given up hope that police will one day find Lyn's killer and I believe $1 million is a really good reason for someone to finally come forward," Mr White said.
"I'd hoped that someone would come forward just because it's the right thing to do, but now there's a million reasons to talk to police.
"Someone out there knows what happened to Lyn, they might not be the one who killed Lyn, but they know or suspect they know who did.
"So, if 'someone' is you, I beg you to come forward and tell the police what you know," Mr White said.
Strike Force Tourmaline investigators have revisited the vast majority of Lyn and Paul's friends, but they are continuing to appeal for anyone who has not spoken to police to get in touch.
"Detectives are continuing these lines of inquiry and would like to speak to anyone who knew the Whites at that time, particularly if they visited the Coogee apartment," Det Supt Cook said.
"We know that Lyn and Paul were heavily involved in the direct selling of cleaning products, 'Swipe', and often held sales introduction meetings at the apartment.
"Further, we are still attempting to identify all residents between 1971 and 1973 at 26 Beach Street.
"From information received, we are particularly interested in speaking with anyone who may have attended parties in one of the apartments, which were possibly hosted by a group of young men from the UK.
"We are also keen to hear from anyone who may have information about unwanted attention Lyn was reported to have been receiving in the months leading up to her murder.
"Earlier inquiries indicated the admirer may have been a fan of her Hawaiian dance troupe, but more recent inquiries lead us to believe he may have lived nearby.
"We welcome any information from the community that may assist our inquiries and help bring us closer to providing answers to Paul and his family," Det Supt Cook said.
The reward can be provided to anyone who has information that leads to the arrest and conviction of the person/s responsible for Lyn's death.
Police are urging anyone with information that may assist Strike Force Tourmaline investigators to call Crime Stoppers on 1800 333 000 or use the Crime Stoppers online reporting page: https://nsw.crimestoppers.com.au/ Information you provide will be treated in the strictest of confidence. We remind people they should not report crime information via our Facebook and Twitter pages.