The NSW Government, together with the NSW Police Force, has announced a $1 million reward for information as inquiries continue into the 1975 disappearance and suspected murder of Juanita Nielsen.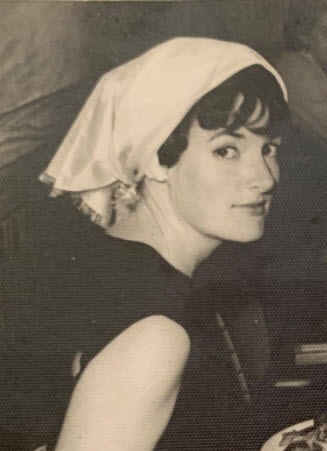 Juanita Nielsen – then aged 38 – was last seen at the Carousel Cabaret on Rosyln Street at Kings Cross, on the morning of Friday 4 July 1975 and was later reported missing.
During initial investigations, police uncovered information relating to a conspiracy to kidnap Ms Nielsen on Monday 30 June 1975 – four days prior to her last known sighting.
In late 1977, three men were arrested and charged with conspiracy to kidnap. Two of the men were subsequently convicted, while the third was acquitted.
Despite extensive investigations over the years, no one has been charged in relation to Ms Nielsen's disappearance and suspected murder.
Since 1975, NSW Police Force investigators have conducted numerous inquiries in an effort to locate her remains. Despite these efforts, her body has never been found.
In 1982, the NSW Government announced a $50,000 reward for information relating to her disappearance and suspected murder and in 1983, a Coronial Inquest found it was likely Ms Nielsen had died; however, the cause of death was undetermined.
Since that time, the investigation has remained open under Strike Force Euclid, with detectives investigating all information received to identify those involved in Ms Nielsen's disappearance.
A formal review of the case was subsequently conducted under the Homicide Squad's Unsolved Homicide framework and further inquiries were commenced by detectives as part of Strike Force Euclid.
As investigations continue, police are renewing their appeal to the community to come forward with any information that may assist detectives with their inquiries.
Minister for Police and Emergency Services, David Elliott, said he hopes the increase in the NSW Government incentive will encourage anyone with information to come forward and assist strike force investigators.
"To have a loved one go missing has a devastating impact on family, friends and the wider community, and police remain committed to finding answers for Juanita's family," Minister Elliott said.
"Juanita Nielson disappeared at the prime of her life and had a lot to live for. Despite the passage of time, police and this government remain committed to obtaining information about her disappearance."
Homicide Squad Commander, Detective Superintendent Danny Doherty, said detectives will explore every line of inquiry in hope of finally getting justice for Juanita.
"We acknowledge that this matter occurred more than four decades ago and that there is very limited opportunity for police to gather further forensic evidence and witness statements," Det Supt Doherty said.
"In turn, it has also become difficult for police to target known persons of interest or associates due to their passing.
"However, it is our hope that someone in the community may have information about Juanita's disappearance, or the location of her remains.
"After nearly half a century of searching for answers, police hope to locate Juanita, so her family may put her to rest," Det Supt Doherty said.
Juanita's cousin, Mr Francis Foy, said his cousin's disappearance has devasted their family for more than four decades.
"Juanita was very much loved by her family and very much missed. Her disappearance and the unknown of what happened to her caused incredible pain for her family," Mr Foy said.
"Our purpose now is to try and find where Juanita's remains are, so that she can be buried respectfully with other members of our family and a memorial can be placed.
"If there is anyone who has information as to what could have happened to Juanita, or where her remains may be, please tell the police. We do hope there is someone or may have associated with people around Kings Cross in 1975 that may be able to shed some light on where her remains are," Mr Foy said.
Anyone with information that may assist Strike Force Euclid detectives is urged to contact Crime Stoppers: 1800 333 000 or https://nsw.crimestoppers.com.au. Information is treated in strict confidence. The public is reminded not to report information via NSW Police social media pages.