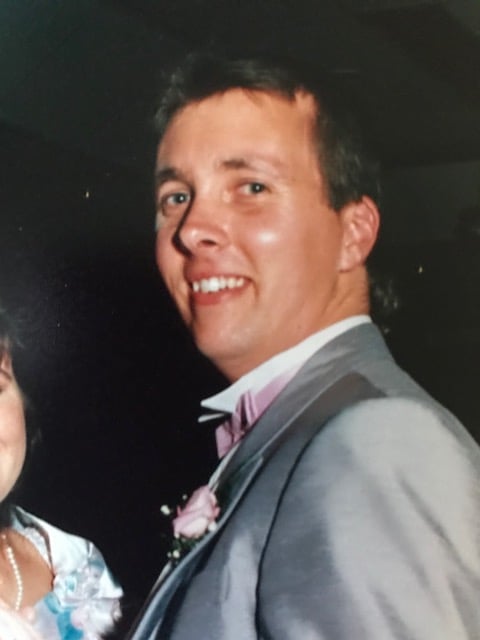 As Missing Persons Week 2021 commences, the NSW Government, together with the NSW Police Force, has announced a $1 million reward regarding information into the disappearance of Sydney man, Ian Draper, nearly 20 years ago.
Ian Charles Draper – then aged 37 – was last seen leaving his workplace at Mount Pritchard Community Club, Mount Pritchard, driving his 1992 white Ford Falcon on Friday 3 August 2001.
Mr Draper's vehicle was later located at Leppington on Monday 17 September 2001, unlocked and undamaged.
A forensic examination of the vehicle was later conducted; however, no further evidence was obtained.
Initial inquiries conducted by Cabramatta Local Area Command confirmed that Mr Draper had not used or accessed his phone or bank accounts since his disappearance.
In 2004, a Coronial Inquest found Mr Draper had died; however, the circumstances could not be determined.
A year later, the NSW Government announced a $100,000 reward for information relating to his disappearance.
Since 2008, the State Crime Command's Homicide Squad has conducted extensive investigations into Mr Draper's death as part of Strike Force Tuno II.
Despite these efforts, no one has been charged in relation to Mr Draper's disappearance, and his body has never been located.
As inquiries continue, police are renewing their appeal to the community to come forward with any information that may assist detectives with their ongoing investigations.
Minister for Police and Emergency Services, David Elliott, said he hopes the ten-fold increase in the NSW Government reward will be the catalyst for someone to come forward with new information.
"Tomorrow – August 3 – is exactly 20 years since Ian was last seen; that's 20 long years his family has spent searching for answers," Mr Elliott said.
"The NSW Government has increased the reward for information into Ian's disappearance to $1 million, which demonstrates just how seriously we support the Homicide Squad's investigation.
"This is a significant inducement for whoever has that crucial piece of information, to come forward and tell police what happened to Ian," Mr Elliott said.
Homicide Squad Commander, Detective Superintendent Danny Doherty, said investigators are committed to getting justice for Ian and providing answers to his family.
"Tomorrow marks 20 years since Mr Draper was last seen leaving his workplace in Mt Pritchard driving his 1992 white Ford Falcon," Det Supt Doherty said.
"Homicide Squad detectives have been working closely with the Missing Person Registry to re-examine all available information and evidence in this matter in an effort to uncover what happened to Ian that afternoon.
"Investigations are ongoing, and today's reward is being offered for any information leading to an arrest or the recovery of Mr Draper's remains.
"After two decades of unanswered questions, Ian's family deserve to know what happened to their son and to lay him to rest," Det Supt Doherty said.
Ian's mother, Janet Draper, said her family miss Ian more than words can express.
"Last week was Ian's birthday and we have now spent 20 years without him, missing out on celebrating these milestones and many other special family occasions," Mrs Draper said.
"Ian was a loving son, brother, uncle and friend and taken far too soon.
"If anyone in the community has any information at all about what happened to our son or can help locate his remains, please, please, contact the police," Mrs Draper said.
Anyone with information that may assist detectives is urged to contact Crime Stoppers: 1800 333 000 or https://nsw.crimestoppers.com.au. Information is treated in strict confidence. The public is reminded not to report information via NSW Police social media pages.