The NSW Government has increased a reward to $1 million for information into the suspicious fire that caused the death of 13-year-old Arthur Haines in Sydney over two decades ago.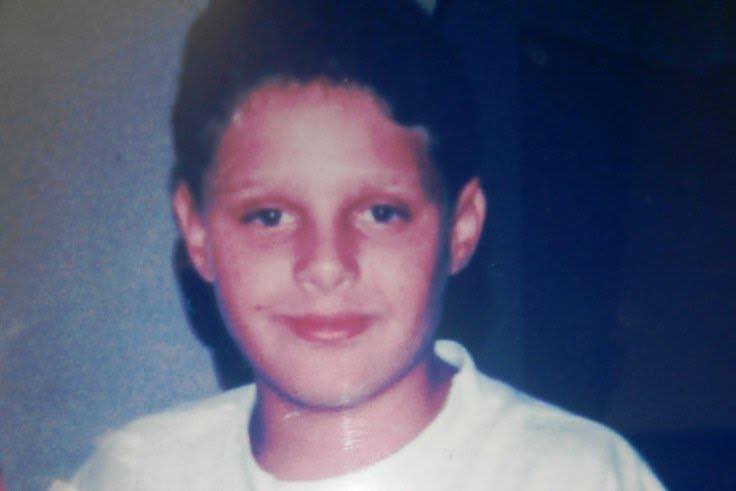 Commander of the State Crime Command's Homicide Squad, Detective Superintendent Daniel Doherty and NSW Minister for Police and Emergency Services, David Elliott, joined Arthur Haines' mother, Julie Szabo, to announce the increased reward, as investigators today (Monday 29 June 2020), renewed the appeal for information.
About 10.30pm on Thursday 9 April 1998, emergency services responded to reports of a fire at a house on Walker Street, Waterloo.
Arthur Haines, who was sleeping over at his friend's house, became trapped on the top floor of the burning home.
The teenager managed to escape the blaze and was taken to The Children's Hospital at Westmead with severe burns.
He died 11 weeks later.
After scientific examination of the crime scene it was determined that the house fire was lit deliberately.
Despite exhaustive investigations by officers attached to South Sydney Police Area Command, no one has ever been charged.
The matter underwent a formal review and in January this year the case was referred to detectives from the State Crime Command's Homicide Squad to re-investigate under Strike Force Belemba II.
To assist with the investigation, the NSW Government has increased the $100,000 reward to $1 million.
Minister for Police and Emergency Services, David Elliott, said the NSW Government is committed to supporting the NSW Police Force investigate unsolved crimes.
"Today's announcement exemplifies the NSW Government's determination to provide the NSW Police Force with all the resources necessary to solve this 22-year-old crime."
"This boy's family have been suffering for years and deserve justice and closure at the very least. I urge anyone who may remember exactly what happened to Arthur Haines to do the right thing and call Crime Stoppers."
Arthur Haines' mother, Julie Szabo, said she would never give up in the search for those responsible for her son's death.
"My son would have been 36 this year, and not a day goes by where I don't think of him and wish he were here," Ms Szabo said.
"He was a kind boy who was respectful to his elders and he was taken from us too soon.
"I thank the police for never giving up on my boy and I hope the reward encourages those who know what happened to come forward."
Commander of the Homicide Squad, Detective Superintendent Daniel Doherty, said the help of the community is vital to the investigation.
"It has been 22 years since Arthur died as a result of a fire that was deliberately lit," Det Supt Doherty said.
"We are keen to speak to people who lived in the area at the time, as someone must know something about how this tragic incident occurred.
"Hopefully this reward encourages those with information to come forward and help investigators provide long overdue answers and peace of mind to Arthur's mum and family."
The $1 million reward is available for information that leads to the arrest and conviction of the person or people responsible for Arthur Haines' death.
Anyone with information that may assist Strike Force Belemba II investigators is urged to contact Crime Stoppers: 1800 333 000 or https://nsw.crimestoppers.com.au. Information is treated in strict confidence. The public is reminded not to report crime via NSW Police social media pages.