The NSW Government has announced a $1 million reward for information into the 2014 disappearance and suspected murder of Raphael Joseph.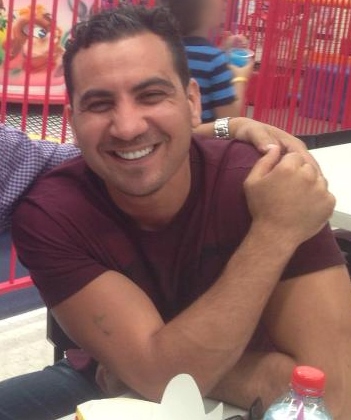 Raphael Joseph, aged 37, was last seen getting into the back seat of a silver Holden Commodore on Dartbrook Road, Auburn, about 11.20pm on Thursday 20 March 2014.
Mr Joseph was reported missing by his family on Saturday 22 March 2014, and it was quickly established he likely met with foul play.
Detectives from the State Crime Command's Homicide Squad, assisted by detectives from South West Metropolitan Region, established Strike Force Halfbeak to investigate the circumstances surrounding his disappearance and suspected murder.
As part of a re-appeal for information, NSW Minister for Police, Troy Grant, has announced a $1 million NSW Government Reward, which he hopes will help bring answers for Mr Joseph's family.
"In my experience, I know that people are often reluctant to assist police investigations into organised criminal activity – be that due to fear of retribution or incriminating themselves," Mr Grant said.
"The NSW Government is committed to providing police with the resources they need to solve crimes and provide justice for victims, and the rewards system is another part of that commitment.
"By offering this significant reward, we hope those who have yet to tell detectives what they know about Mr Joseph's disappearance will find courage to come forward."
Homicide Squad Commander, Detective Superintendent Scott Cook, welcomed the reward, which he believes may motivate those with information to speak with police.
"Strike Force Halfbeak detectives have been meticulously working through every aspect of Mr Joseph's life in order to piece together the circumstances surrounding his death," Det Supt Cook said.
"These inquiries, and information from the community, has given us a good idea of what happened after he got into the silver Commodore that night, but the puzzle is still missing a few pieces.
"This reward gives us an opportunity to appeal to those who may have otherwise been uninclined to talk to us to finally come forward.
"We know Mr Joseph left his Chiswick apartment in the early evening and dropped-in at the home of an associate at Pyrmont, before having dinner with friends at a restaurant in the casino.
"During dinner, he received a message on his encrypted Blackberry and shortly after, left the casino to head to a meeting with known associates.
"Mr Joseph, who was being driven by a friend in his Mercedes Benz, stopped briefly at home before making his way to Dartbrook Road, Auburn, where he entered the back seat of the Commodore.
"We now know Mr Joseph was taken to a nearby home, where he was murdered. His body was then placed into a 44-gallon drum and placed into a white Toyota Hiace van and taken away for disposal."
Earlier this year, strike force detectives located and seized three vehicles – a silver Holden Commodore and two Toyota Hiace vans – they believe were used by those responsible for Mr Joseph's disappearance.
During examinations of the vehicles, investigators located various hidden compartments, which were also forensically examined, and linked to the supply of illicit drugs.
Further inquiries led Strike Force Halfbeak investigators to search a rural property at Blaxlands Ridge, where they seized a number of items, which have also been subjected to forensic examination.
Investigators also identified the home in which they believe Mr Joseph was murdered, which has undergone extensive forensic and scientific analysis.
"Strike Force Halfbeak detectives are confident they can provide answers to Mr Joseph's family, but to get justice for Raphael, there's more work to do," Det Supt Cook said.
"Police will often face a wall of silence in cases like this, and while we have been lucky enough to have had some assistance, we believe the offer of up to $1 million will help break down the wall."
The reward can be provided to anyone who has information that leads to the arrest and conviction of the person/s responsible for Mr Joseph's death.
Police are urging anyone with information that may assist Strike Force Halfbeak investigators to call Crime Stoppers on 1800 333 000 or use the Crime Stoppers online reporting page: https://nsw.crimestoppers.com.au/ Information you provide will be treated in the strictest of confidence. We remind people they should not report crime information via our Facebook and Twitter pages.