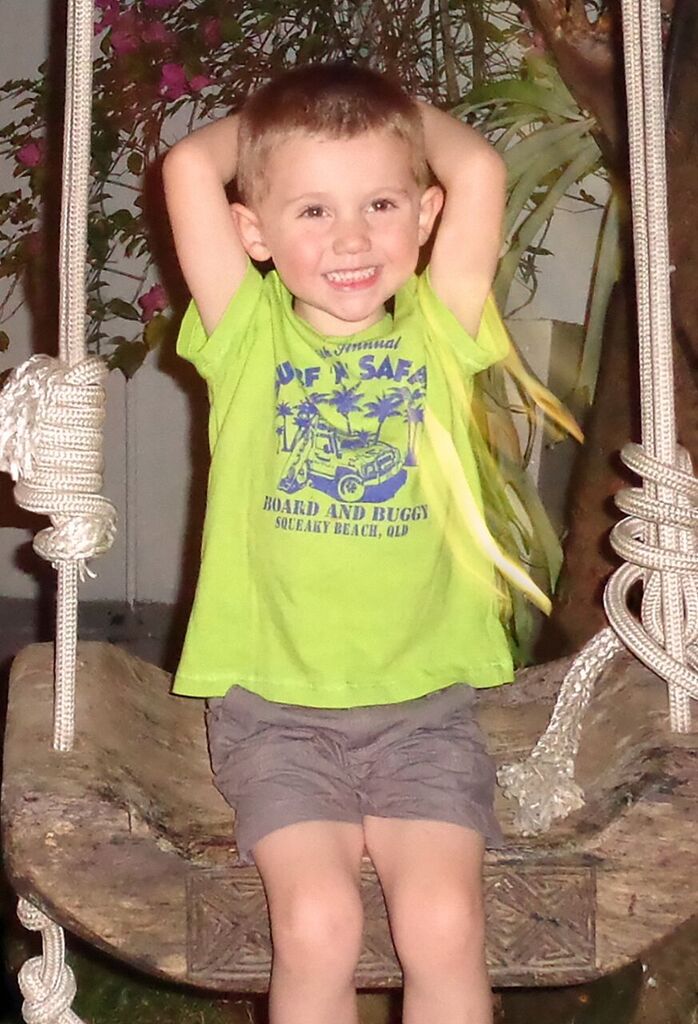 The NSW Government has announced a $1 million reward for information that leads to the recovery of William Tyrrell.
NSW Police Commissioner Andrew Scipione and lead investigator, Detective Chief Inspector Gary Jubelin, were joined by NSW Premier Mike Baird, to announce the landmark reward today (Monday 12 September 2016), to coincide with the second anniversary of William's disappearance.
About 10.30am on Friday 12 September 2014, William, then aged three, was playing in the yard of his grandmother's home on Benaroon Drive, Kendall, when he disappeared.
Within a few short hours, hundreds of local residents and emergency service workers combined to search the rural township, looking in forests, creeks and paddocks for the boy.
The speed and coordination of that local search allowed police to form the view very quickly that William had been kidnapped.
Detectives from the State Crime Command's Homicide Squad established Strike Force Rosann to investigate the suspected kidnapping. They are being assisted by investigators from across NSW.
Commissioner Scipione welcomed the reward and thanked the NSW Government for their ongoing support and assistance to police investigations.
"Today's announcement demonstrates the NSW Government's commitment to providing the NSW Police Force with everything that might be required to bring answers to families impacted by unsolved crimes," the Commissioner said.
"This is a unique reward, it does not require the charge and conviction of any person(s), it relates to the recovery of William Tyrrell.
"By offering a reward at this point in the investigation, we are appealing directly to those who know something but have not previously been inclined to assist.
"If you know something, there are now a million reasons to come forward.
"I have complete faith in the Strike Force Rosann team, and urge those who know what happened to William to get in touch with police now; don't wait for us to come to you," the Commissioner said.
Strike Force Rosann is one of the largest investigations ever undertaken by the NSW Police Force, and involves a team of full time investigators and analysts. In addition, they regularly consult with the NSW Police Force's Senior Forensic Psychologist.
They are assisted by hundreds of detectives from around the state, who were assigned more than 150 investigative packages.
"To put the past two years into perspective, I can tell you police have received almost 3000 calls through Crime Stoppers, there have been more than 1000 alleged sightings in NSW, and another 300 around Australia or overseas; hundreds of persons of interest and hundreds more potential vehicles of interest nominated, more than 11,000 investigative reports completed, more than 450 addresses canvassed, and more than 300 statements obtained," Det Ch Insp Jubelin said.
"All of that has provided numerous lines of inquiry, and each has been followed meticulously.
"Investigators have cast the net wide, and with the assistance of investigators from across the state, they are bringing the net closer and have solid lines of inquiry."
As part of the announcement of the reward, police are reminding the community they welcome potential sightings, but urged the use of common sense.
"Remember, two years has passed; William is now five-years-old and highly unlikely to be wearing a Spiderman outfit," Det Ch Insp Jubelin said.
"We are seeking specific information from the community – it's most important for those who know something about what happened to William Tyrrell to tell someone.
"Someone knows what happened: you might not be the one who took him, but you know, and you might not be the only person who knows," Det Ch Insp Jubelin said.
Det Ch Insp Jubelin said the Strike Force Rosann team will not give up until they bring William home to his family.
"William's disappearance has left a noticeable mark on the whole community and, as the lead investigator, I will say that we are frustrated, but that frustration is driving us, and each and every member of the team is committed to reaching a resolution."
Police are urging anyone with information about the disappearance of William Tyrrell to call Crime Stoppers on 1800 333 000 or use the Crime Stoppers online reporting page: https://nsw.crimestoppers.com.au/ Information you provide will be treated in the strictest of confidence.