The NSW Government has announced a $1 million reward for information that leads to a conviction over the 1974 murder of a young Eastern Suburbs woman.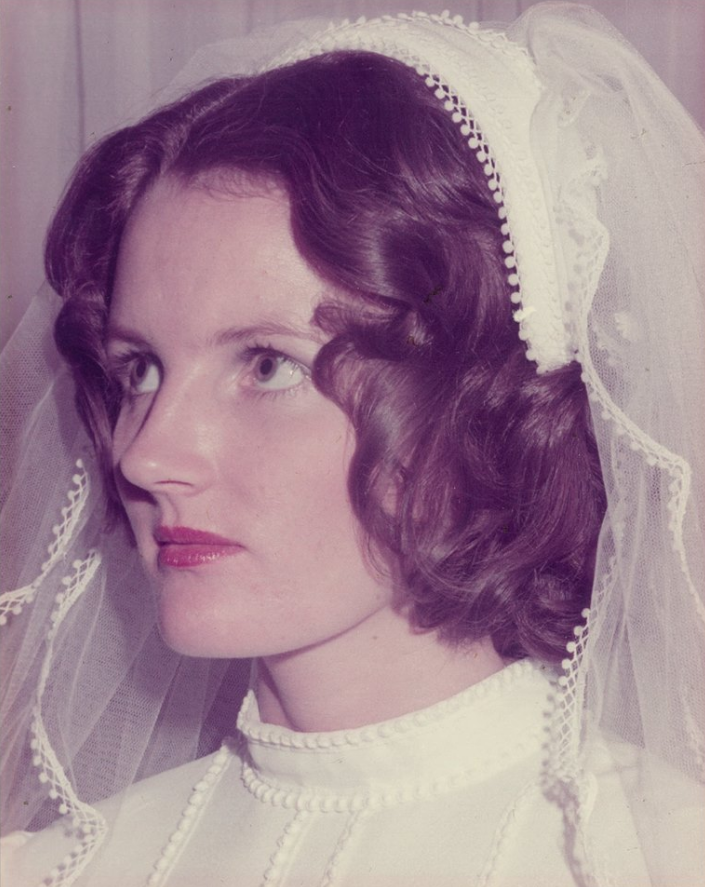 The body of 20-year-old Maria Smith was located in the bedroom of her unit on St Marks Road, Randwick, in the early evening of Monday 22 April 1974.
Maria had been bound, sexually assaulted and strangled with pantyhose.
Maria's husband, Stephen, had left for work just after 7.30am and she was meant to leave about an hour later for work, but never arrived.
Despite extensive investigations and a Coronial Inquest in July 1975, which found that she had been strangled by an unknown person, no one was charged in connection to her murder.
The Homicide Squad's Unsolved Homicide Unit has established Strike Force Auris to reinvestigate the circumstances surrounding Maria's death.
As investigations continue, the NSW Government has announced a $1 million reward for information that leads Strike Force Auris investigators to those responsible for Maria's murder.
NSW Minister for Police Troy Grant said this is the first time a $1 million reward has been offered since the new rewards system was announced in December 2017.
"No matter how long a case goes unsolved, the family and friends of the victim have to live with their grief as well as the knowledge that justice has not been served," Mr Grant said.
"Under the new system investigations involving the most serious offences, such as murder, can have a maximum $1 million reward in order to generate renewed public interest in the case and prompt fresh information that could lead to an arrest."
Homicide Squad Commander, Detective Superintendent Scott Cook, welcomed the reward, which he hopes will be the catalyst for someone to come forward with information that will help provide justice for Maria.
"Maria's murder had an incredible impact on the community at the time, but it is nothing compared to the suffering her family have endured over the last 44 years," Det Supt Cook said.
"She had only been married eight weeks and, at the age of 20, had her whole life ahead of her.
Peter McGuinn, who was just a young man when his sister was murdered, said it was difficult to describe the impact losing Maria had on his family.
"From that day, it was like there's a void that couldn't – and can't – be filled," Mr McGuinn said.
"Even after 44 years, we still think about Maria often, mostly it's our childhood memories and what could have been, but other times, I think about what actually happened – who killed my sister?
"Even though our parents have passed without that answer, we know that someone knows who did it and hope that this reward is encouragement to come forward and tell the police," Mr McGuinn said.
Det Supt Cook said at the time of the murder, investigators had a number of possible theories about the motives of Maria's killer, including links to the murder of Lynette White.
"Having reviewed both cases, we are now conducting separate investigations into each of these matters," Det Supt Cook said.
"That said, we are keeping an open mind and welcome any information from the community that may assist our inquiries and help bring us closer to providing answers to both families.
"Investigators are seeking to re-interview various people who were in contact with Maria at the time, including friends, work colleagues, and even those she may have spoken to while working at Malabar RSL Club.
"In particular, Strike Force Auris investigators would like to speak to anyone who lived in the Smith's unit block – 14-20 St Marks Road – in early 1974.
"The passage of time makes tracking everyone down difficult, so we appeal for anyone who may have spoken to the original investigators to get in touch again now.
"Obviously we are keen to speak to anyone who has information about Maria's murder, and we urge them to contact us as soon as possible," Det Supt Cook said.
Police are urging anyone with information that may assist Strike Force Auris investigators to call Crime Stoppers on 1800 333 000 or use the Crime Stoppers online reporting page: https://nsw.crimestoppers.com.au/ Information you provide will be treated in the strictest of confidence. We remind people they should not report crime information via our social media pages.