The NSW Government has today announced a $350,000 reward for information regarding the hit and run death of 43-year-old New Zealand man Ian Pullen one year ago in the NSW Hunter region.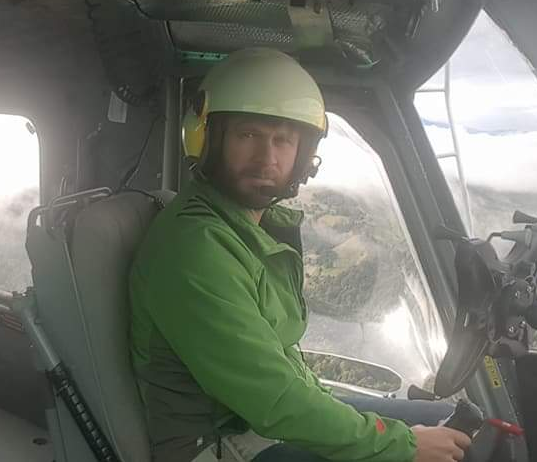 Ian Pullen, aged 43, was visiting as a fire-fighter for the start of the Hunter's bushfire season.
About 5.35am on Saturday 29 September 2018, emergency services were called to Carrington Street, Glenridding, after Ian's body was located on the side of the road.
Inquiries suggest Mr Pullen had been struck and killed by a car between 4.20am and 5am, with the driver fleeing the scene without rendering assistance.
Strike Force Awabakil was established by detectives from Hunter Valley Police District to investigate the circumstances surrounding Ian's death.
In acknowledgement of this weekend's one-year anniversary, the NSW Government has announced a $350,000 reward for information which leads to the arrest and conviction of those responsible.
Hunter Valley Police District Crime Manager, Detective Acting Inspector Steve Benson said Ian's family and loved ones in New Zealand deserve answers about what happened.
"Ian was here doing a job – he was here to help our Hunter community during times of natural disaster and crisis.
"Detectives have made appeals in the past for people with information about this tragedy to come forward. Today's reward is another opportunity to appeal to those people in the community who have information about Ian's death to let us know.
"Someone in the community knows something, and we're urging them to speak up. We want to provide the Pullen family with closure," Det A/Insp Benson said.
Ian's mother Gill Pullen and her son, Guy, have returned to the Hunter to mark one-year since Ian's death.
Gill said this past year has been a horrible time for all of Ian's loved ones.
"We never thought the last time we said goodbye would actually be the last.
"He was in Australia doing what he loved – ready to help others at the drop of a hat.
"All we want is answers, and hopefully we get some soon," Mrs Pullen said.
Investigations under Strike Force Awabakil are continuing. Anyone with information about this incident is urged to contact Crime Stoppers on 1800 333 000. Please note you can remain anonymous.