The NSW Government has announced the reward for information into the 2012 murder of Western Sydney woman, Cheryl Ardler, has been increased to $750,000.
Cheryl Ardler, aged 41, was last seen by neighbours near her home on Greenhalgh Road, Cranebrook, in the days leading up to Christmas in 2012.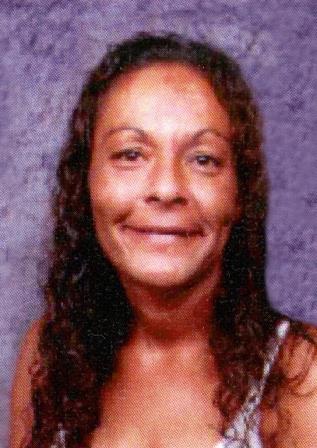 After failing to hear from Cheryl, her family reported her missing in mid-2013. They said her disappearance was out of character and held concerns for her welfare.
An investigation was launched by detectives from Nepean Police Area Command, and despite exhaustive inquiries and numerous searches, Cheryl was not located.
A 2016 Coronial Inquest found Ms Ardler was deceased, most likely murdered. The investigation was referred by the Coroner to the Homicide Squad's Unsolved Homicide Unit for future re-investigation.
On Sunday 6 May 2018, human remains were discovered in bushland near Laycock Street, Cranebrook.
Forensic analysis confirmed the bones belong to Cheryl Ardler.
During a forensic search of the surrounding bushland, police also located a number of items believed to be relevant to the circumstances surrounding her death. The items are currently being subjected to forensic examination.
Detectives from the Unsolved Homicide Unit established Strike Force Bardsley to re-investigate Cheryl's disappearance and suspected murder.
As inquiries continue, the NSW Government has announced the $100,000 NSW Government reward, which was announced in 2015, has been increased to $750,000 today (Thursday 12 July 2018).
Homicide Squad Commander, Detective Superintendent Scott Cook, said while the re-investigation is only in the early stages, an increase in the reward provides an opportunity to bring Cheryl's case back into the minds of the community.
"While no price can be placed on justice, I hope this reward is the motivation required for someone with information to come forward," Det Supt Cook said.
"Cheryl deserves justice, her family deserve answers, and those responsible deserve to be locked up."
Det Supt Cook said Strike Force Bardsley investigators are continuing to build on the work of local detectives.
"The investigation into Cheryl's disappearance was exhaustive, but without definitive evidence she had been murdered, they were unable to determine those responsible," Det Supt Cook said.
"Since Cheryl's remains were located, we have been conducting numerous inquiries and speaking with people who were close to her so we have a better understanding of her life when she disappeared.
"We believe there are people in the community who have intimate knowledge of what happened to Cheryl, and it's likely there are others who don't realise they have information important to the investigation.
"Our particular focus at this time is speaking with Cheryl's friends and associates, or anyone who may have spoken to her in the weeks leading up to her disappearance.
"Of course, we welcome any information from the community that may assist our inquiries and help bring us closer to providing all the answers to Cheryl's family," Det Supt Cook said.
The reward can be provided to anyone who has information that leads to the arrest and conviction of the person/s responsible for Cheryl's death.
Police are urging anyone with information that may assist Strike Force Bardsley to call Crime Stoppers on 1800 333 000 or use the Crime Stoppers online reporting page: https://nsw.crimestoppers.com.au/ Information you provide will be treated in the strictest of confidence. We remind people they should not report crime information via our Facebook and Twitter pages.