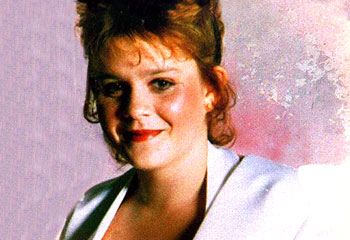 Michelle Bright
Minister for Police Michael Daley today announced that the NSW Government has increased the reward on offer for information leading to the conviction of the person responsible for the 1999 murder of Michelle Bright - making it the highest reward currently on offer in NSW.
Mr Daley said that the $100,000 reward offered in 2000, would be increased to $500,000 following a coronial inquest into the 17 year old's death.
"This reward is the highest reward on offer in NSW, equal only to the $500,000 reward offered in 1996 in relation to the Ivan Milat backpacker murders," he said.
"Michelle was last seen by a friend who dropped her off in Herbert Street, Gulgong following a friend's 15th birthday party on February 27, 1999.
"Her semi-naked body was found three days later in long grass by the side of Barney's Reef Road, halfway between the party and her parents' home.
"Unfortunately, she was sexually assaulted before she was murdered.
"This crime shocked the small town of Gulgong to its core and caused unimaginable grief to Michelle's family.
"Michelle's parents deserve to know what happened to their little girl, and I hope that this increase in the NSW Government reward encourages someone to come forward.
"If anybody has any piece of information, however small or insignificant it may seem, it could prove to be the vital link that Police need to find out what happened," Mr Daley said.
Detective Inspector David Payne of Mudgee Local Area Command, who has been involved in the investigation of Michelle's death from the beginning, welcomed the increase in the NSW Government reward.
"Michelle Bright's death was a horrific crime. She was an innocent 17 year old girl who was targeted because she was vulnerable - the person responsible needs to be found.
"Half a million dollars is a lot of money and police are hopeful that this increase will cause someone with the right information to come forward so this crime can be solved," he said.
Michelle Bright's family have also welcomed the significant increase in the NSW Government reward and remain hopeful that Michelle's killer will be brought to justice.
Loraine Bright, Michelle's mother, said anyone that knew Michelle knows that she didn't deserve this.
"She was a lovely girl with her life in front of her and was much loved by her family and friends," she said.
"Her death has devastated our family. Whilst we will never recover from her death, we need to know who killed her and why.
"I cannot rest until this happens. I pray that the increase in the reward will cause anyone with information to come forward," Ms Bright said.
Mr Daley said that any information will be treated as strictly confidential and may be given at any time of the day or night.
Anyone with information should contact Crime Stoppers on 1800 333 000.
---
Do you have information that can help police with this case?
Any information you have about this is worth giving to police, no matter how small or insignificant it may seem.
You can provide information to police via any of the methods below:
Any information provided will be treated in the strictest confidence.
Your help may give police the clue they need to close this case and provide some comfort for the families of victims.
How to claim your reward
Contact Crime Stoppers or your local Police Station.
Identify yourself and indicate you have information about a crime and that you wish to claim a reward.
You will then be put in contact with a police officer involved in the investigation of that case.