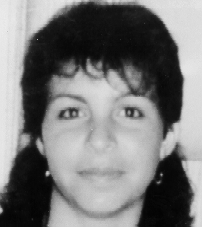 Colleen Walker
A $250,000 reward is on offer for information leading to the arrest and conviction of the person or persons responsible for the deaths of children Evelyn Greenup, Clinton Speedy-Duroux and Colleen Walker.
The deaths of three persons in their prime and the fact the killer has not been brought to justice had caused considerable distress to the Bowraville community where all three children lived.
The loss of three children within the space of five months was particularly devastating for this tight-knit community.
The lives of these three young people have been cut tragically short and their loss has left a tragic mark on their families and friends.
Sixteen-year-old Colleen Walker disappeared on 13 September, 1990 and her weighted down clothing was later found in the Nambucca River.
Although her body has never been found, she is presumed dead.
Four-year-old Evelyn Greenup is believed to have been murdered on 4 October, 1990.
Her remains were found in bushland in April 1991.
And sixteen-year-old Clinton Speedy-Duroux was murdered on 1 February, 1991.
His remains were located in bushland a few weeks later.
The three deaths were investigated by Strike Force ANCUD.
A $50,000 government reward was offered in relation to the murder of Colleen Ann Walker in May 1995 and increased to $100,000 in March 1997.
Rewards have not previously been offered in relation to the other children.
Detectives investigating the children's deaths have conducted extensive enquiries but have exhausted all leads.
It's hoped that this substantial reward, linking all three cases for the first time, will hopefully now persuade somebody who can help to contact police.
Police want to help the families of these three children put the tragic past behind them and rebuild their lives.
---
Do you have information that can help police with this case?
Any information you have about this is worth giving to police, no matter how small or insignificant it may seem.
You can provide information to police via any of the methods below:
Any information provided will be treated in the strictest confidence.
Your help may give police the clue they need to close this case and provide some comfort for the families of victims.
How to claim your reward
Contact Crime Stoppers or your local Police Station.
Identify yourself and indicate you have information about a crime and that you wish to claim a reward.
You will then be put in contact with a police officer involved in the investigation of that case.